Registration for Summer 2019 begins on April 1st, 2019. Registrations can be done ONLINE or IN PERSON. All programs must be paid at the time of registering.
Below is the downloadable version of our Sarnia Community Activities Guide. Click on the link to download.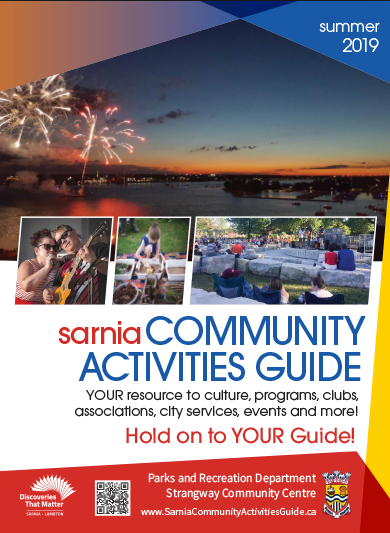 Register for our programs online!
Click the link below to start your account, and register in the comfort of your own home.
Fall/Winter/Spring Community Activity Guide
The Fall/Winter/Spring registration will be open September 3, 2019.
Interested in advertising in our Fall/Winter/Spring Community Activity Guide? Please visit TMRRW Inc. at the link below for details!
https://advertisesarnia.ca/
Payments & Cancellations of Program Registrations and Facility Rentals