Valid payments cards are Master Card, Visa and American Express (AMEX), Japan Credit Bureau (JCB). In addition, customers can use debit cards which have the "Visa" logo on it. For example, Scotiabank's debit card also possesses the Visa card functionality and thus can be added on the customer's account for payment. At this time debit Master Card is not accepted.
Click "Payment Cards" on the left menu. Then click "+ Add New Credit Card"

Enter your payment card information and select "Save New Card"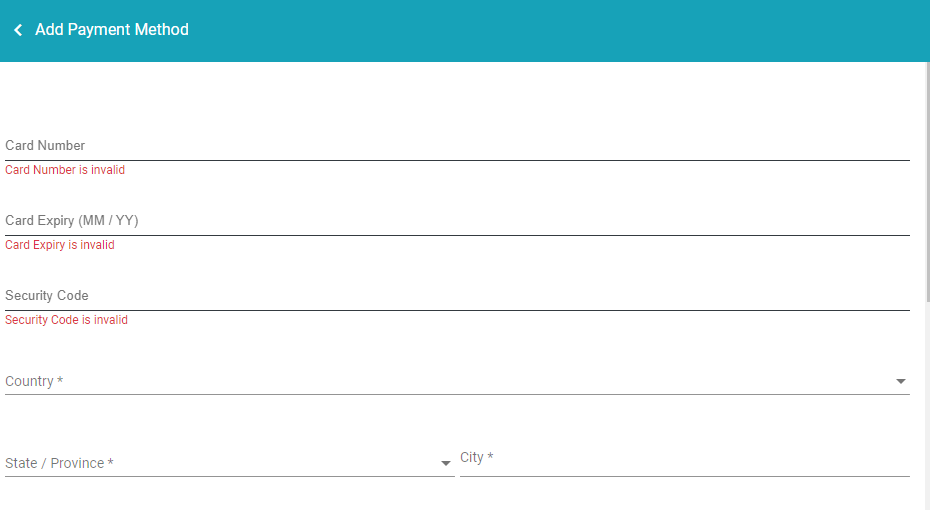 Click "Accept" for the pre-authorization charge as described below (IMPORTANT: A temporary $0.50 amount will be charged to validate your account. Your account will be credited this $0.50 charge within seven (7) days once validated)

Verification that your payment card has been added will appear. You will be able to see the payment card with only the last 4-digits visible.
If the card information is incorrect, you will be given an error message. This message will include the incorrect piece of information that needs to be corrected. Click "Ok", correct the error and then click "Save New Card".
Multiple Payment Cards can be added to a single User Account. Simply click the blue "+" button in the bottom corner of the "Payment Cards" screen to add another payment card.
. To Delete a payment card click "Delete" next to your payment card.