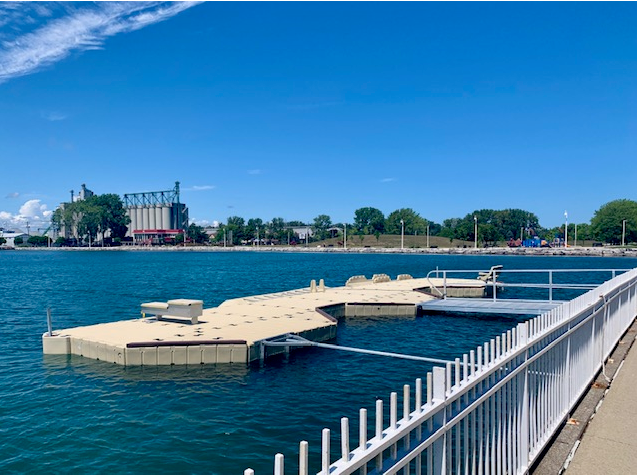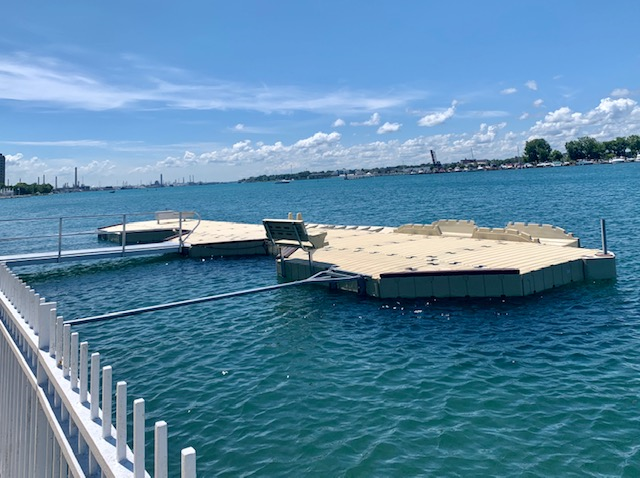 Launching and docking your kayak or canoe has never been easier.
An accessible kayak and canoe launch has been installed in Centennial Park. There is no cost to use.
The area includes an "EZ-Dock" that's compliant with the Accessibility for Ontarians with Disabilities Act.
Please obey all posted signage.
Paddlers of all ages and abilities are now able to use the accessible canoe and kayak launch located at Centennial Park waterfront in Sarnia, Ontario.
The launch features an extendable bench seat to assist in getting in and out of your kayak and a floating platform with rollers that makes entering and exiting the water a breeze.
The launch allows for enhanced public access to Sarnia Bay and St. Clair River. The launch is equipped with transfer bench to allow for easy transition into the kayak/canoe and onto the water.
Learn more:
https://www.ez-dock.com/all-products/launchlifts/ez-launch/
http://www.michiganwatertrails.org/accessibility.asp
Kayak and Canoe Rentals

Beach Bumz operates out of Canatara Park (beside the lifeguard shack) and at Kenwick Park in Bright's Grove. They can be contacted in person at each location, by phone at 519-381-7176 / 1-855-383-7433 or on their Facebook page. Operating hours vary depending on weather.

Border Pass operates out of the Andrew S. Brandt Marina at Sarnia Bay. They can be reached at 519-328-3070, and are open 11am-7pm Tuesday-Sunday, weather permitting.