COVID-19 Community News Conference and Information Session. April 7, 2020, at 10:30 AM, the City of Sarnia hosted a community news conference with the assistance of Lambton County, Lambton Public Health, and Bluewater Health.
City facilities including City Hall are closed to the public until further notice. All essential services will be maintained throughout the City of Sarnia including Fire, Police, Transit, and Public Works operations. A secure drop-box located at the Christina Street doors to City Hall is also available for residents wishing to drop off payments, letters, applications, etc. Residents are asked to use available online resources and contact City Hall by phone at 519-332-0330 Ext 3131 or email at customerservice@sarnia.ca.
As the situation develops, we continue to adjust our operations according to the latest recommendations of health authorities. Outlets of communication include Facebook, Twitter, Media Releases, and the City website.
To listen to a detailed listing of City of Sarnia closures and disruptions, you are encouraged to call our City of Sarnia Services Update Line at 226-778-4611. This line is updated daily.
City of Sarnia's COVID-19 Hotline and Email
The City has established a COVID-19 Hotline and enhanced the City's website with up to date messaging pertaining to closures, contact information for public health agencies, and contact information for other essential government services. The COVID-19 Hotline can be reached at 1-877-4-SARNIA (1-877-472-7642). Members of the public can report their concerns, from within Sarnia, by email to covid@sarnia.ca
Reporting unallowable groups larger than 5, businesses in non-compliance and returning travelers not self-isolating will be followed up on, in priority.
Lambton Public Health & Bluewater Health
We now confirm that we have positive cases of the COVID-19 virus in the Sarnia-Lambton area and would like to refer concerned citizens to Lambton Public Health for the latest information pertaining to this evolving situation. A link to Lambton Public Health is provided for your convenience: Lambton Public Health
Bluewater Health is providing updated information on COVID-19 on their website and can be accessed here: Bluewater Health
Ontario's Online COVID-19 Portal
Ontario has launched a new user-friendly online portal for the public to easily access their COVID-19 lab test results. By offering faster and secure access to test results on their computer or mobile device, this portal will help ease pressures on public health units and frontline workers to provide this information so that they can better focus on containing COVID-19.
| | |
| --- | --- |
| Covid-19 Hotline – City Complaints & Concerns Received as of April 8, 2020 |  |
| Phone – 14 % | 45 |
| Email – 86 % | 280 |
| Total: | 325 |
Essential Service List
Following the advice of the Chief Medical Officer of Health, the Ontario government is reducing the list of businesses classified as essential and ordering more workplaces to close. We will update the list as more information becomes available
Essential Workers List
The City's top priority during this crisis continues to be the health and safety of our citizens and staff, consistent with the advice provided by Public Health Canada.
Below is a list of resources and information outlining City facilities, programming and services that have been closed, cancelled and/or modified during the City's response to the Covid-19 pandemic
My Community Notification Network
Beginning in 2015 and especially with the COVID-19 pandemic, we use My Community Notification Network (MyCNN) to notify our citizens of emergencies and disruptions concerning the community.
If you are not receiving these notifications via MyCNN, we encourage you to sign-up so that you can be stay informed with everything that is occurring.
Thank you for your continued support.
More information is available here: My Community Notification Network (MyCNN)

City Closures & Cancellations
Until further notice, the following will be CLOSED
Civil Marriage Ceremonies
The Strangway Community Centre
All Arenas – including all scheduled recreational and leisure programming
Lochiel Kiwanis Community Centre
The Seaway Kiwanis Children's Animal Farm (Animals are being properly cared for during the closure)
All City Owned and Operated Recreational Facilities (including all scheduled recreational and leisure programming and private bookings)
Until further notice, the following programs will be CANCELLED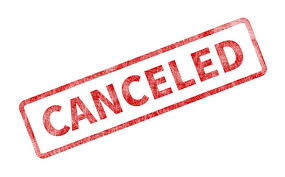 All Meetings for Advisory Boards and Committees
All events scheduled in City Parks
The City of Sarnia March Break Day Camp at the Lawrence House
City of Sarnia Volunteer Appreciation Reception – April 8, 2020
Dog Friendly Beach Public Consultation Meeting – April 9, 2020
City of Sarnia Easter in the Park – April 11, 2020
Sarnia Fire Mental Health Night – April 14, 2020
Community Parks Clean-Up Day – April 25, 2020
Sarnia Fire Rescue will be suspending all non-essential public engagements. Fire Stations will have restricted access to staff only. All station tours, public education talks, etc., will be rescheduled at a future date. The pet food drive is also suspended until further notice.
The Household Hazardous Waste event scheduled for March 28th, 2020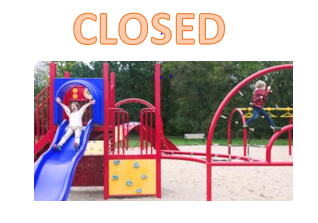 In order to protect public health, the City is closing the playground equipment in our local parks because the equipment cannot be properly sanitized at this time. Signage will be posted throughout our parks as a reminder of this requirement. Parks will remain open.
CDSS -Building & Planning Department Services
The Community Development Services and Standards Department will be modifying our processes in response to the ongoing pandemic we are all facing in the COVID-19 virus. We will still be accepting new Planning and Building Permit Applications during this time, however please note the following procedural changes;
All Official Plan, Zoning By-law, and Site Plan Control Applications, as well as all Industrial, Commercial and Industrial (ICI) Permit applications, must be couriered to City Hall. In person applications will not be accepted at this time;
All Pre-Application requests, Minor Variance applications and all Residential Permits may be emailed (to Planning@sarnia.ca for Planning applications and Building@sarnia.ca for Permit applications) or couriered to the building, instead of being dropped-off – we will waive printing fees at this time, however we would encourage any large submissions (+20 pages) to be couriered. Please ensure emailed application submissions include all required applications, agency approvals and signed & sealed drawings as required in PDF format.
All approved permits for issuance will be couriered to customers directly upon receipt of payment;
All payments up to $5,000 can now be accepted over the phone (519-332-0330 ext 3301);
All payments over $5,000 must be received via couriered cheque;
**Note: Please ensure all couriered packages are addressed to the Building Department.
Please note that as other external department policies may change, this may result in longer review times, however we will be working as effectively as possible to maintain our current service level.
All Building Application forms are available for download at the following website: https://www.sarnia.ca/construction-projects-and-renovations/building-permits/
All Planning Application forms are available for download at the following website:
https://www.sarnia.ca/business-planning-and-development/planning-permits-and- applications-landing-page/
Staff will continue to be working in the office and will continue to respond to emails/calls/concerns and conduct inspections as usual with the exception of the projects mentioned below.
Please note that we will be continuing to limit our inspections of occupied dwellings.
Until further notice, City of Sarnia Building Officials will not be conducting inspections on projects that contain an occupied dwelling (e.g. Finished basement, Secondary suites, or addition, etc.). The City of Sarnia will continue to offer inspections to all other permits during regular inspection hours, until further notice.
April 7, 2020 Update:
ESSENTIAL CONSTRUCTION PROJECTS
The Province of Ontario implemented updates to "Schedule 2 Essential Businesses" to "O. Reg 82/20 Closure of Non-Essential Business" on April 4, 2020 which served to further restrict the types of businesses who are exempt from the closure regulations related to the construction industry.  These regulations now provide the following description for the construction projects that are deemed to be "Essential Businesses" that may continue:
"Construction
Construction projects and services associated with the healthcare sector, including new facilities, expansions, renovations and conversion of spaces that could be repurposed for health care space.
Construction projects and services required to ensure safe and reliable operations of, or to provide new capacity in, critical provincial infrastructure, including transit, transportation, energy and justice sectors beyond the day-to-day maintenance.
Critical industrial construction activities required for,

the maintenance and operations of petrochemical plants and refineries,
significant industrial petrochemical projects where preliminary work has already commenced,
industrial construction and modifications to existing industrial structures limited solely to work necessary for the production, maintenance, and/or enhancement of Personal Protective Equipment, medical devices (such as ventilators), and other identified products directly related to combatting the COVID-19 pandemic.

Residential construction projects where,

a footing permit has been granted for single family, semi-detached and townhomes
an above grade structural permit has been granted for condominiums, mixed use and other buildings, or
the project involves renovations to residential properties and construction work was started before April 4, 2020.

Construction and maintenance activities necessary to temporarily close construction sites that have paused or are not active and to ensure ongoing public safety."
The complete notice issued by the Government of Ontario, and the updated regulations, can be found at the following Government of Ontario web address:
https://news.ontario.ca/opo/en/2020/4/ontario-extends-business-closures-to-stop-the-spread-of-covid-19.html
DETERMINING NON-ESSENTIAL vs ESSENTIAL CONSTRUCTION PROJECTS
Please note that because the Closure of Non-Essential Businesses Regulations is a Provincial regulation and we recommend that you seek independent legal advice as to its application because the City of Sarnia is not in a position where we can make a determination, or provide an opinion, as to whether or not your project qualifies for an exemption to the closure requirements as an "Essential Business".
Property owners must review the list of construction projects deemed by the Government of Ontario to be essential and must satisfy for themselves that they are compliant with the provincial requirements before proceeding with project in order to avoid being found to be in contravention of the law.
PUBLIC CONCERNS ABOUT CONSTRUCTION SITES
Public concerns regarding construction sites are to be referred to the Province's Stop the Spread Business Information Line by calling 1-888-444-3659 which is open:
Monday to Friday: 8:30am – 9:00pm
Saturday & Sunday: 8:30am – 5:00pm
Or access online:         https://www.ontario.ca/page/stopping-spread-covid-19
BUILDING SERVICES REMAIN OPEN
The City of Sarnia Building Department is still open and is accepting Permit applications via courier to City Hall or emailed to building@sarnia.ca
All Building Permits will now be issued with a Notice for property owners and applicants that clarifies that the issuance of a permit does not mean that construction can be carried out in contravention of any Act, Regulation and/or provincial orders prohibiting construction, including a requirement that all projects fully comply with the requirements of O. Reg 82/20 "Closure of Non-Essential Business".
Please note that we will are still not conducting inspections on projects that contain an occupied dwelling (e.g. Finished basement, Secondary suites, or addition, etc.) and that, until further notice, the City of Sarnia will only offer inspections of other permits that do not involve an occupied dwelling during regular inspection hours.
We understand this is a stressful and ever changing situation, and we thank you for your patience and understanding. If there are any additional questions or concerns, please let me know.
Thank you,
Kenley Barros
Supervisor, Building/ CBO
519-332-0330 ext 3268
THE PROPERTY TAX DUE DATE HAS BEEN MOVED TO MAY 28TH.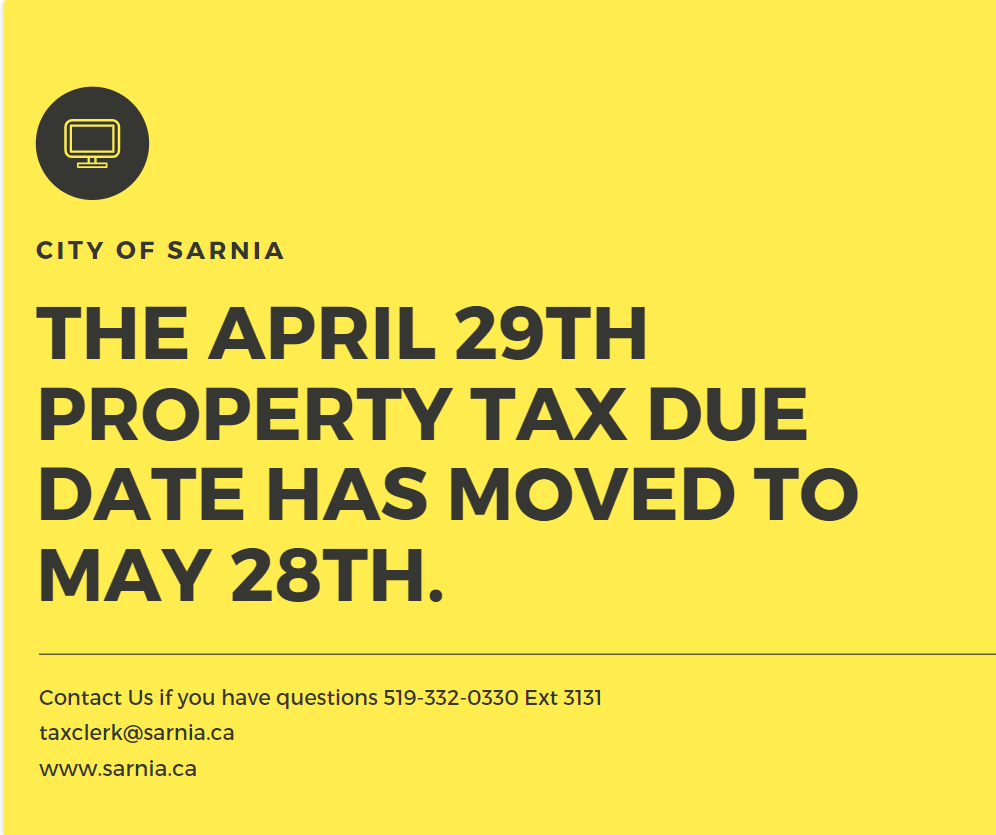 Those wishing to make payment early may do so.
Penalty/Interest
Application of April and May penalty/interest has been cancelled.
Post-Dated Cheques
Post-dated cheques currently in our possession dated for the end of April will not be deposited until May 28th
Monthly Pre-Authorized Payment Plan
The Monthly Pre-Authorized Payments for Property Taxes will continue to be debited on the last business day of each month as scheduled. Altering or postponing payments will result in an increase of future monthly payments.
There will be no NSF fees charged by the City for returned payments from the March 31st Monthly Pre-Authorized Payment Plan withdrawal.
Please Note ***The City cannot reimburse fees charged by your financial institution.
If you need to suspend your April 30th PAP payment, please email taxclerk@sarnia.ca, indicating your property address and the number of months you wish to suspend payments for.
Full Installment Due Date Pre-Authorized Payment Plan
The next Due Date Pre-Authorized Payment Plan withdrawal is scheduled for April 29th. Please note this withdrawal will be delayed until May 28th to accommodate the revised due date.
For those wishing to have their account debited on April 29th, as initially billed, please email taxes@sarnia.ca with your property address in the subject line or contact by phone at 519-332-0330 ext. 3131 by April 20th.'
Mortgage Payments
For property tax payments made through a mortgage company, please contact your financial institutions. Payments are sent to the City and we cannot make adjustments to how the bank collects these funds on your behalf.
Supplemental Bills
Supplemental tax bill due dates have been extended for 30 days

Making Payments
Although our office is currently closed to the public, payments can still be dropped off in the mail slot to the right of the Christina Street entrance to City Hall. Additionally, payments can always be made via online banking, by searching "Sarnia Tax" as the payee, and using your 19-digit roll number (no spaces, dashes, or decimals) as the account number.
Requests for Reconsideration
The deadline for Requests for Reconsideration to be submitted to MPAC is usually March 31st of the applicable taxation year; however, this deadline has been extended to 16 days after the State of Emergency is lifted in Ontario.
2021 Provincial Reassessment
The scheduled 2021 provincial reassessment has been suspended. Property taxes for 2021 will be calculated using 2020 assessment values.
If you would like to suspend your monthly payments, please contact us at taxclerk@sarnia.ca or by phone to 519-332-0330 Ext 3131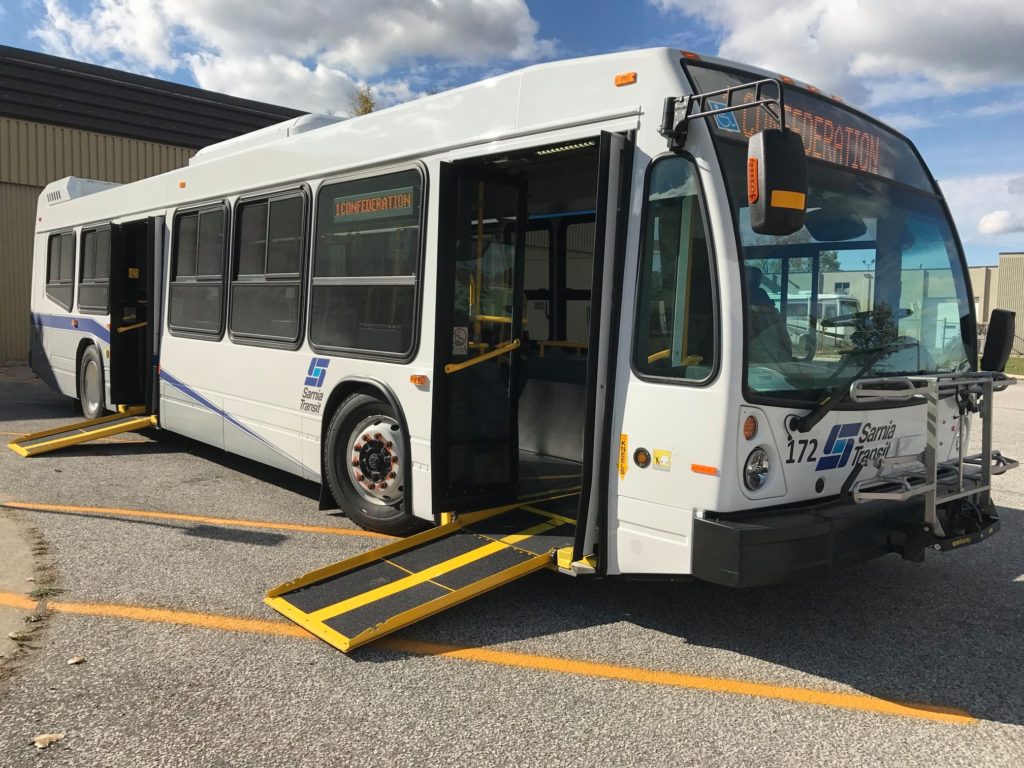 In order to protect the health and safety of our operators and passengers, the City of Sarnia is requesting that transit passengers only use the rear doors of the buses when boarding and exiting. These measures are in line with operational changes implemented at other transit agencies throughout the province.
Passengers requiring mobility assistance can continue to use the front doors when required.
As a result of this change, effective immediately, the City of Sarnia will not be collecting fares from March 20, 2020 until further notice.
Transit has also implemented additional measures including:
• Passengers will not be able to use the seats closest to the operators
• Passengers are requested to practice social distancing with other passengers and transit staff
• An enhanced cleaning and disinfection program has been implemented for all our buses.
Effective Monday, April 6th, Transit will begin operating a Saturday bus service during the week. This modified weekday bus schedule will still begin at 6:30 am. This change is being made due to a decline in ridership and current staffing shortages. No changes are being made to existing weekend bus service or start times.
The main differences between the regular weekday schedule and the Saturday schedule are:
• Route 9 Exmouth frequency reduction
• Routes 4/3 Wellington Maxwell are combined
• Route 6 Mitton does not operate
• Routes with increased frequency during peak hours have less frequency or, Peak-hour bus frequency on certain routes will be reduced
• Route 10 Vidal will continue to operate to provide travel to essential employment during the week.
Transit will also begin limiting the total number of passengers permitted on each bus, at one time, to ensure social distancing is achieved. Once the limit is reached operators will by-pass stops. Efforts will be made to accommodate passengers who are unable to board due to ridership limits as quickly as possible. Transit riders should be prepared to have to wait for the next scheduled bus. Passengers are also encouraged to leave earlier to ensure they reach their essential trip destinations at their desired times.
Transit continues to operate as it is the only essential means of travel for many in our community. We again emphasize the critical importance of using transit only for essential trips. Essential travel trips are limited to attending essential employment and medical appointments, and to purchase groceries. With the need to limit the number of passengers on each bus, if you are using the Transit system for non-essential travel, you could be limiting another person's ability to access bus service who needs it for an essential purpose.
Anyone demonstrating symptoms related to COVID-19, or who had contact with a confirmed or probable case of COVID-19, must not use the public transit system.
Passengers will be provided advance notice of any potential service changes through social media and official media releases.
The corporate position on wearing masks has been based on recommendations from public health.  The public health recommendation is that healthy people should not wear masks and that wearing a mask can actually increase risk as people often touch their face to adjust their mask.
In consultation with our employee health and safety committee and UNIFOR the City is modifying this position, while still recommending against the practice, if an operator feels more comfortable with a mask they will be allowed to use one.
To clarify some misinformation, no operator has been terminated.  The position on masks was reviewed through the corporate health and safety protocol based on concerns brought forward by an operator.
Transit passes can be purchased online. Any service fees associated with purchasing online will be waived. In addition to this, tickets and passes will continue to be available at all applicable outlets including:
Greer's Variety – 242 Indian Road S in Eastland Plaza (passes only)
Daisy Mart – 1201 Lakeshore Road
Vidal Variety – 277 Vidal St S
Shoppers Drug Mart – 2600 Lakeshore Road, Bright's Grove
Shoppers Drug Mart – 510 Exmouth St, Northgate Plaza
Recycling & Waste Collection
Garbage Collection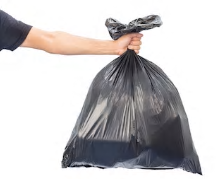 ***Important Update***
The City of Sarnia would like to notify the public of the  decision to cancel the City-wide curbside collection of large items, scheduled for April 6th – 10th, in order to limit workers risk of exposure to the COVID-19 virus
• Regular curbside garbage collection will continue
• Please ensure all waste is securely bagged and tied.
• To assist in the protection of workers, avoid using garbage bins if your garbage is tightly stuffed in the container, as the bags may rip upon removal.
Recycle Collection
If there is reason to suspect recycle items may be contaminated with COVID-19, please put these recycle items in the garbage – bagged and securely tied.
Please ensure all non-recyclable material such as tissues, paper towels, napkins, Styrofoam, and plastic bags are put in the garbage.
PLEASE DO NOT PUT FLUSHABLE WIPES IN THE TOILET. These wipes will not break down in the sewer system and will overload the system.
• Ensure all recycle material is free of liquids and food waste.
• Please prevent recycle from being blown out of the recycle container by:
o Placing heavier recycling items on top of the lighter items.
o Keep recycle items below the rim of the recycle container
o Use a lidded blue box
Compost Collection
• The opening of the City's Compost Yard on April 6, 2020 has been deferred until further notice.
• Curbside collection of leaf/yard waste will begin the week of April 13, 2020 as scheduled. The first scheduled brush collection is scheduled for the week of May 18, 2020.
• Please DO NOT put plastic bags, garbage, clay, building materials and other non-compostable items in with your compost.
Please refer to the 2020 Waste/Recycle/Compost Calendar for further curbside collection details.
Prohibition on Outdoor Fires
The City of Sarnia would like inform the community that the Government of Ontario adopted measures to restrict outdoor fires to ensure the Province's emergency response can focus on the COVID-19 pandemic. Starting Friday, April 3, 2020, the Province's entire legislated fire region will be designated a "Restricted Fire Zone" meaning that residents who live in an area within a restricted fire zone cannot have an outdoor fire including the burning of grass or debris, campfires, or the use of an outdoor fire grate, fireplace or fire pit.
Based on the advice and recommendation of the Sarnia Fire Chief, in consultation with the Sarnia Chief of Police, who both recommended that a general prohibition on outdoor fires be put in place on account of the existence of hazardous conditions related to the prevalence of the COVID-19 disease.
Mayor Mike Bradley of the City of Sarnia issued a complementary Emergency Order on April 3, 2020 which effectively served to prohibit the setting of any type of open burn fires within the boundaries of the City of Sarnia during a period of Declared Emergency.
Please see the attached City of Sarnia Emergency Order No. 1, ("To enact a general prohibition on outdoor fires within the City of Sarnia to protect the safety of first responders and enforce physical distancing measures in place to stop the spread of the COVID-19 disease.") signed by Mayor Mike Bradley and dated today, April 3, 2020.
Following the issuance of Emergency Order No. 1 implementing a general prohibition on open burn activities within the City of Sarnia, we would like to clarify that the Emergency Order only covers burn activities that may cause sparks that produce hazards that place the safety of our first responders at risk.  As such, regular controlled burn activities that are based on natural gas or propane appliances, such as outdoor heaters and BBQs, remain permissible.  In relation to Emergency Order No. 1, Sarnia Fire Chief Brian Arnold said:
"While I understand the frustration that some members of the community feel with what appears to be further restrictions on their activities by government, I can assure you that we would not be asking our community members to make these short term sacrifices if we did not believe that these temporary measures are absolutely necessary for the protection of our first responders and our community during these trying times."
Sarnia Police Chief Norm Hansen issued the following statement in support of the emergency measures currently in place:
"After a month of increasing restrictions, we are still faced with tough decisions to try to beat this pandemic. Your Fire Service is trying to do what they can to limit exposure of their staff and for people who would gather in excess of the Provincially mandated five persons. None of the restrictions that have been placed on us are enjoyable, but certainly are worth it if it can save a life. To Mayor Bradley and Chief Arnold, the Sarnia Police Service has your back. Thanks to all the citizens who are helping to beat Covid-19."
Please note that the City is following directions received from the Province of Ontario, which does not mandate the closure of boat launches at this time, and will keep the boat launch located at Centennial Park open. We will continue to monitor compliance with the legal requirements that all users of the launch platforms continue to respect physical distancing guidelines, and the use will be restricted to use by inhabitants of one household at a time, before reassessing whether to keep this boat launch open.
Other Things We Are Doing
-Closing public access to City Hall.
-Increasing the cleaning and disinfection of all City facilities, including transit buses. –Increased cleaning of meeting rooms and high-touch areas in public spaces using disinfectants will be ongoing until the threat of COVID-19 has ended.
-Providing hand sanitizer in City facilities.
-Sharing information through social media
-Closed Recreation facilities and cancelled programs.
-Cleaning and disinfecting outdoor public restrooms.
-Previously scheduled wedding ceremonies have been cancelled and new bookings are not being accepted. Cancellations will be refunded without penalty.
-Stay home if you're not feeling well.
-Wash your hands with soap and water thoroughly and often. Use alcohol-based hand sanitizer if soap and water is not available.
-Cough and sneeze into the crook of your arm or a tissue. Dispose of tissue immediately and wash your hands.
-Keep surfaces clean and disinfected at work and at home.
-Use our Contact Us online form for City services.
-With large amounts of wipes/disinfecting wipes being purchased in reaction to the COVID-19 pandemic, we are asking the public to please remember: It's a toilet, not a trash can! Treating your drains like a garbage will have negative consequences! Help prevent sewer blockages and overflows, by only flushing toilet paper down your toilet. Our sewer system is not designed for other items, even those products that claim to be flushable!
During COVID-19 some people may be feeling very isolated at home due to social and physical distancing. There are a number of resources available in our community to help people feel more connected.
The Lambton Public Health website has a dedicated Community Supports section, which lists various resources our community members may need during this time. https://lambtonpublichealth.ca/2019-nov…/community-supports/
Tel-Check is a free service that provides regular phone calls to seniors, people with disabilities and people living alone or with their families/caregivers. https://www.connexontario.ca/Directory/Program/15937

A brochure and referral form can be found here:
Referral Form:/app/uploads/2020/04/Tel-Check-Referral-Form-FCC.pdf
Brochure:/app/uploads/2020/04/Tel-Check-Brochure-Family-Counselling-Centre.pdf
The Ontario Caregiver Organization can provide support to caregivers, which has a hotline, live chat, and virtual support group options. https://ontariocaregiver.ca/
24/7 Mental Health Phone Line Services:
• Mental Health First Response Line – 519-336-3445 or 1-800-307-4319
• Distress Line – 519-336-3000 or 1-888-347-8737
• Kids Help Phone (under 20 years old) – 1-888-668-6868, www.kidshelpphone.ca
• Good 2 Talk (17-25 years old) – 1-866-925-5454, www.good2talk.ca
• Connex Mental Health Helpline – 1-866-531-2600, www.mentalhealthhelpline.ca
Lambton County Social Services Resources

Grocery Delivery & Volunteering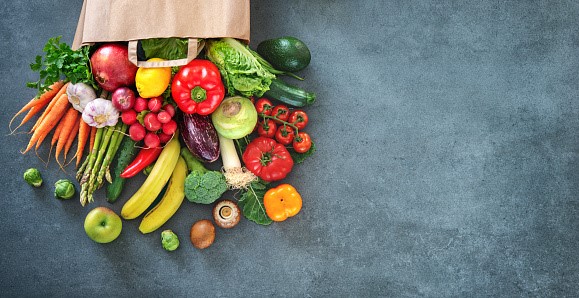 Visit the Age Friendly Listing Here for the most up to date information on grocery delivery.
Looking to volunteer?
Visit Volunteer Coordinator's Association of Sarnia Lambton's website.
211
If you need to find access to mental health support, food services, financial assistance or more call 211 – day or night. Their community navigators can help you find the supports you need. More information: www.211oncovid19.ca. It's as easy as dialing 2-1-1, the three digit phone number for referrals to community and social services across Ontario. The call is free, and available 24/7 to all Ontario residents.