The 2021 Gypsy Moth Aerial Spray Program has now concluded. Thank you for your patience & cooperation!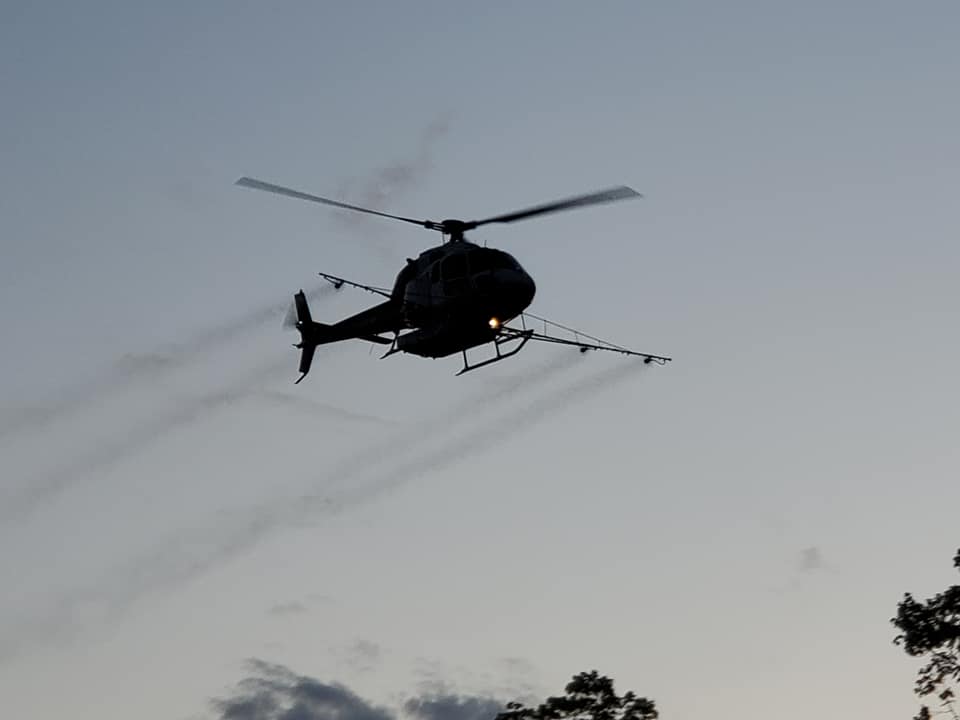 On April 19, 2021, Sarnia City Council approved the recommendation for Gypsy Moth Spray treatment in Sarnia in 2021.
Based on the inventory completed by Lallemand Inc./Bio-Forest over the winter, staff recommended that an aerial spray program be advanced again in 2021 for the areas on both public and private property identified as having potentially 'severe' infestations this year, as well as additional areas on public lands that are identified as having 'moderate to severe' infestations this year. Spray maps can be found in the links below.
The following areas have been identified as having 'severe' and/or 'moderate to severe' infestations and will be spayed in 2021 (date is to be determined):
North of Hollywood Place, between Marcin Road & Newell Street
South of Michigan Avenue to Errol Road West, between Christina Street and Newell Street
South of Michigan Road to Rosedale Avenue, between Colborne Road & Matthews Avenue (Lakeview Cemetery)
Canatara Park, west of Lake Chipican
The aerial spray program, to be carried out by helicopter, will be applying the biological pesticide Foray 48B Biological Insecticide Aqueous Suspension, active ingredient is Bacillus thuringiensis subspecies kurstaki (Btk), Registration No. 24977 under the Government of Canada's Pest Control Products Act (S.C. 2002 c. 28).

Application of the pesticide takes approximately 15 Minutes and will occur at approximately 5:30 a.m. Two applications of the pesticide will occur approximately 7 days apart.

Both applications have been completed.

For further information or to request to be placed on a Priority Contact list, please contact parksandrecreation@sarnia.ca or 519-332-0330 ext. 3209. Collect Calls will be accepted.
The moths, whose caterpillars hatch in vast numbers, can quickly defoliate trees and litter properties with droppings. Egg hatching and leaf development will be monitored on the trees with pink bands on them. This is done to determine the most effective time to complete the aerial spray program.
Check out the pages below for more information, including Home Control Methods and Frequently Asked Questions.