Public transit comes to Bluewater, Kettle & Stony Point First Nation, Lambton Shores, North Middlesex and South Huron beginning December 14, 2020.
Get where you want to go with the all new Huron Shores Area Transit bus service! This affordable bus system is designed to provide residents with affordable transportation options within the region, connecting our local towns and villages and hamlets to one another and to Sarnia and London.
There are four routes running Sarnia to Grand Bend, Grand Bend to Bayfield, Grand Bend via Exeter to London and Grand Bend to Ailsa Craig. Download a PDF of the bus routes (PDF).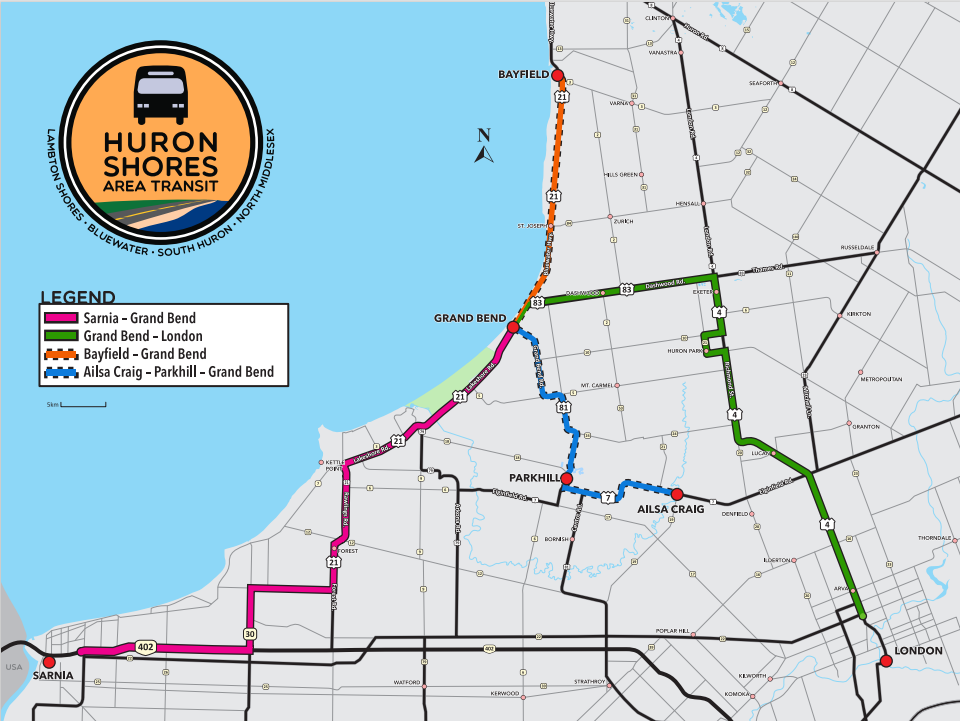 BUS ROUTES:
Route 1 Long Distance Sarnia to and from Grand Bend
(Sarnia stops are located at Lambton Mall & Lambton College)
Route 1 Local Grand Bend to and from Forest
Route 2: Grand Bend to and from London
Route 3: Bayfield to and from Grand Bend
Route 4: Ailsa Craig, Parkhill and Grand Bend
RATES:
Ride the bus by paying a fare (please have exact cash please!). Transit rates are $5, $10, $15 or $20 depending on where you start and where you want to go. Download the Huron-Shores-Area-Transit-Fare-Chart (PDF). Children under 4-years and under ride for free.

Please note: we can only take cash at this time and we are currently working on bringing a Smart Card system that we hope will be in place during the first quarter of 2021.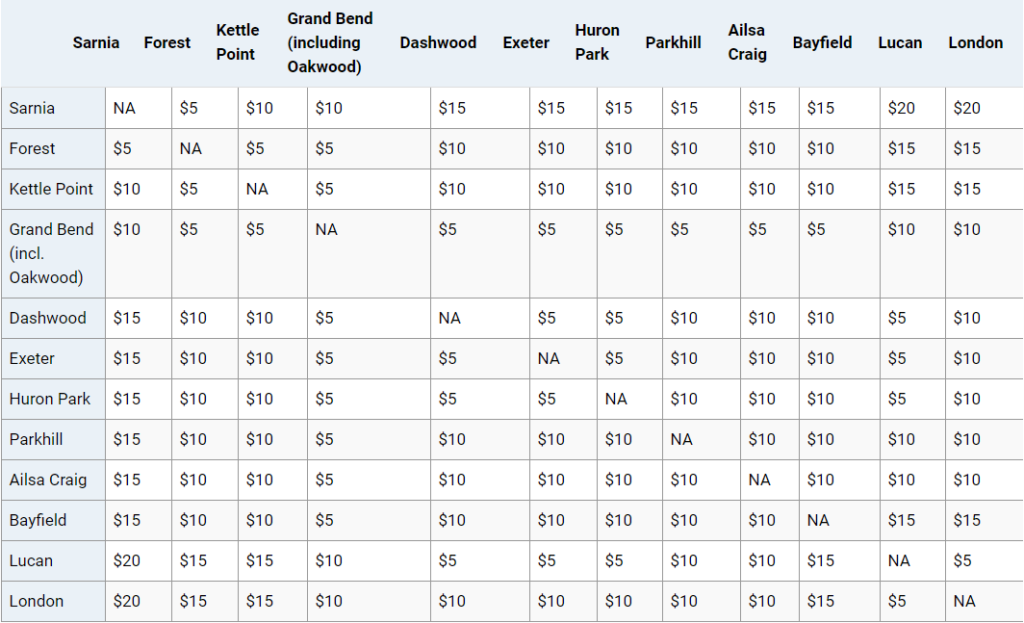 For complete information about this service visit www.huronshoresareatransit.ca