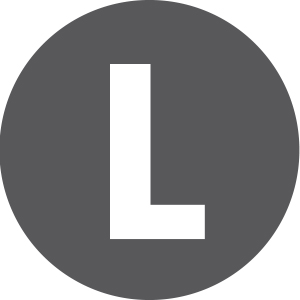 Large items will be picked up during the first full week of each month. Any material to be collected can only be set out after 6pm the night before collection; or before 7am the day of collection.
Please note: during large item/bulk collection week, the 3-garbage bag limit still applies.
Acceptable Large Items
Chairs, couches (not dismantled)
Tables, entertainment centres, dressers (not dismantled)
Mattresses, box springs, bed frames, etc. (not dismantled)
Refrigerators, freezers, water coolers, and air conditioners that have had the Freon removed and are tagged by a refrigeration company. Doors and lids must also be removed.
Stoves, Washing Machines, Dryers-residential size only
Carpet that is cut into sections no longer than 1.2m (3 feet, 11 inches) tied and rolled into bundles not exceeding 22kg (48 pounds). The maximum number of rolls that will be collected during the regular bulk item collection is 10.
Clothesline Poles, Basketball Poles/Nets that are cut down to 4′ lengths
Lawn Mowers/ Weed Eaters with gas/oil removed
Strollers, infant car seats (please note normal automobile seats are not collectible)
Unacceptable Large Items
Building/Construction Materials (all wood/lumber, drywall, plaster, ceramic tile, kitchen cabinets, bricks, countertops, plywood, cement, shingles, sheet metal, cans of sawdust)
Electronics (TV's, stereos, computers, computer screens, microwaves, etc.) (visit www.recyclemyelectronics.ca)
Toilets
Sinks
Tubs
Propane Tanks
Car Parts (tires, brakes, rotors, bumpers, seats)
Concrete
Untagged refrigerators, freezers, water coolers, and air conditioners
Hazardous materials (fluorescent bulbs, paint, anti-freeze or coolant, batteries, flammable materials)
Junk Items in Boxes
Vanities
Windows
Doors
Wood Dog Houses
Dehumidifier's, Full-Size Radiators, Furnaces
Umbrella Bases Filled with Sand
Industrial washing machines/dryers
Picnic Tables
Pool Heaters, Liners, Hot Tubs
Snowblowers
Shopping Carts
Swimming Pools
Metal Poles (trampoline equipment)
Wood (Picnic Tables, Wooden Fences, Wooden Dog Houses)
For more information on unacceptable items visit: https://www.sarnia.ca/living-here/garbage-and-recycling/non-collectibles/
To discard of unacceptable items, please contact Transco Recycling 519-332-4045, Waste Depot 519-333-8252, or Curran Recycling 519-332-0849 for drop-off locations and times.