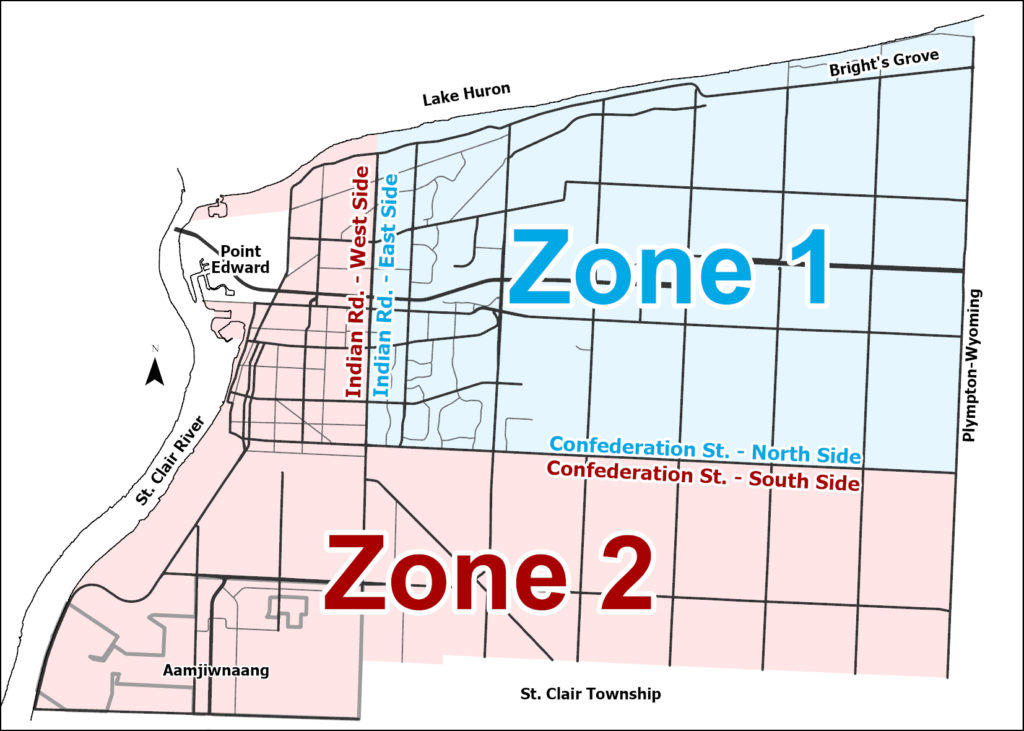 Collection of recycling is provided bi-weekly; please refer to the attached Collection Schedule to determine your zone.
Recycle must be at the curb no earlier than 6:00 p.m. the day prior to your collection day or before 7:00 a.m. on collection day. There cannot be any material set out on the road or in the gutter.
To avoid material freezing to the inside of the blue box, citizens are advised to keep their blue boxes sheltered during extreme weather conditions.
Plastics coded #1,2,4,5,6 & 7 are acceptable; separation of material is no longer required. To keep a clean recycle stream, citizens are encouraged to rinse out recyclable food containers and ensure no broken glass is present. Citizen's are also encouraged to make sure their recycle containers are in good condition, with no cracks or sharp edges that could harm the individuals handling the bins.
Recycle will be collected in standard blue boxes, and/or the 121 litres (32 gal) blue box, or small roll carts. A cardboard box, similar in size to the small blue box, can also be used for recycle overflow. The entire cardboard box and contents will be collected.
Please do not place recycling in plastic bags, these will not be collected. Plastic bags damage the recycle sorting equipment.
Large recycle carts (95 gallon/360Litres) with lift bar are for commercial use only and will not be collected from residential homes.
There is no limit on the number of recycling containers, but must not weigh more than 22 kilograms (48 pounds) per container.
To view acceptable recycle material please click here
To view unacceptable recycle material please click here
Don't have the Recycle Coach app yet? This free, user-friendly app creates a personal collection schedule for not just recycle, but garbage, yard waste, and brush quickly and easily. Download Recycle Coach at the App Store or get it on Google play