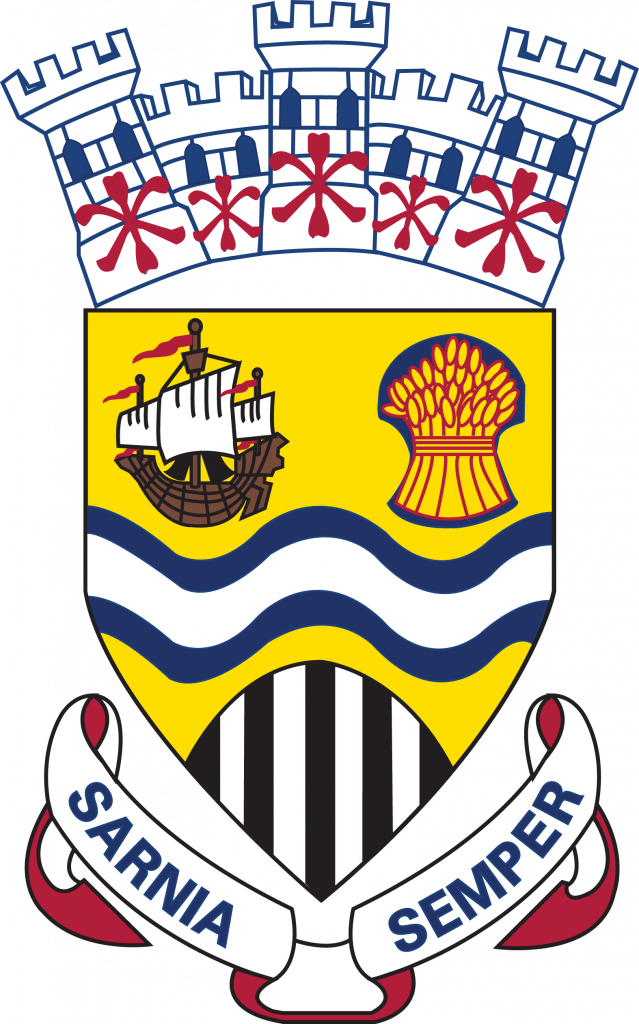 SARNIA, ONTARIO, CANADA
The three tiered coronet represents civic government. It is charged with Guernsey Lilies (Nerine Sarniensis) which is the national flower of the Isle of Guernsey from which the City of Sarnia derives its name.
The national colours of red and white are represented. The ship in the upper left hand corner depicts the historical significance of shipping to Sarnia as well as the current traffic and recreational boating for which Sarnia is well known. The golden sprig of broom is a component taken from the crest of the former Town of Clearwater and recognizes the rural area which remains an important part of the new city. The blue line represents the St Clair River while the black and white tip at the bottom of the crest, represents the railway line through Sarnia and the St Clair Railway Tunnel which joins Sarnia with Port Huron, Michigan.
THE MOTTO: SARNIA ALWAYS