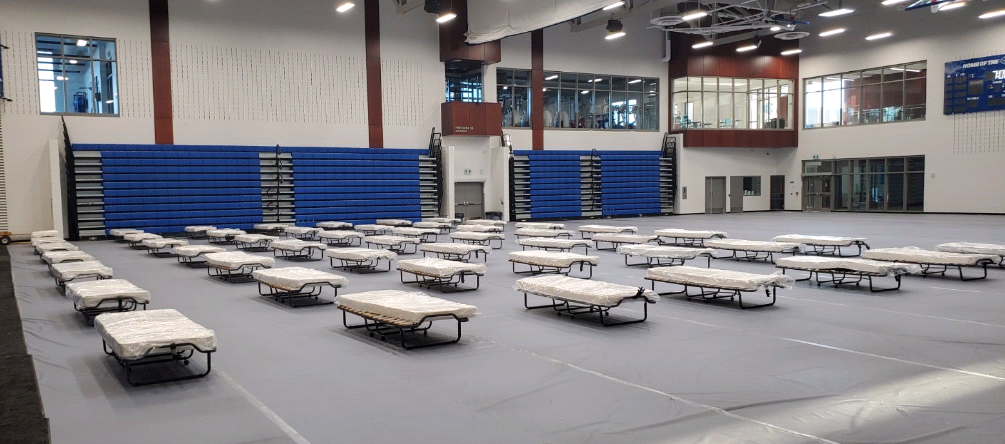 We remind the public that it remains very important that all community members work together, and strictly adhere to all the directives and orders that have been issued to stop the spread of the novel coronavirus. This collective effort is the only way we can beat the COVID-19 virus.
We remind you that the City of Sarnia has established an Email and telephone Hotline contact for members of the public to report their concerns regarding people who do not comply with the directives and orders that were adopted to stop the COVID-19 Pandemic. The time for education is now over and you can contact the City in the following ways to report activities that violate the directives and orders that have been adopted for our collection protection:
• By Email: covid@sarnia.ca
• By Phone: 1-877-4-SARNIA (1-877-472-7642) or
519-332-0330
The hotline will be monitored between 8:30 a.m. and 4:30 p.m., Monday to Friday. Please be sure to include as much detail as available to you when you report an activity so that we may properly investigate including your name, the date of the incident, the non-compliance event, time and location when making a report.
The City of Sarnia would like to remind the public that, based on the advice of the Chief Medical Officer of Health of Ontario, all outdoor facilities and their associated parking lots will remain closed until further notice including all of the following:
sports fields, playgrounds, basketball and tennis courts, off-leash dog parks, beaches, skateboard and BMX parks, picnic areas, park shelters, outdoor exercise equipment, condo parks and community gardens.
The advice of the Lambton County's Medical Officer of Health, Dr. Ranade, remains that adopting safe hygiene practices such as physical distancing by keeping a safe distance of at least 2 metres from others and not gathering in groups of more than 5, regularly washing our hands, and not touching our faces will significantly help reduce the impact and spread of this pandemic.
Given the rapidly changing situation, we would like to refer concerned community members to the websites for Bluewater Health and for Lambton Public Health for up to date information on the COVID-19 Virus, including the number of active cases within our community:
Bluewater Health:
Lambton Public Health:
If you think you may have COVID-19 symptoms, or have been in close contact with someone who you believe may have been infected, first self-isolate and then use Ontario's Self-Assessment Tool to see if you need to seek further care.
To listen to a detailed listing of City of Sarnia closures and disruptions, you are encouraged to call our City of Sarnia Services Update Line at 226-778-4611 which will be updated daily.
Lambton Public Health Information:
If you are experiencing symptoms and have traveled internationally, please call your health care provider or Lambton Public Health (519-383-8331) or https://lambtonpublichealth.ca/ (Please do not call 9-1-1 unless it is an emergency).
The Primary Control Group will continue to meet daily to ensure that all new and relevant information is being taken into consideration going forward. Daily public notifications will be issued. Please visit the City's website www.sarnia.ca, Facebook, and/or Twitter for updates.