The United Nations Declaration of Rights of Indigenous Peoples (UNDRIP) Committee is pleased to reveal the new Indigenous Community Flag Plaza, located in the south section of Bayshore Park in the space formerly known as the "Butterfly Garden".
Flags on display from Aamjiwnaang, Kettle & Stony Point, and Walpole Island (Bkejwanong) First Nations together represent the signatories to Crown Treaty Number 29, known as the Huron Tract Treaty.
The outer ring of the flag plaza features the Medicine Wheel that embodies the Four Directions, as well as Father Sky, Mother Earth, and Spirit Tree – all of which symbolize dimensions of health and the cycles of life.
Educational signage will be installed and displayed at the site later in the year. Landscaping using native plants will connect the existing walkway and flag feature with the garden.
"We are happy the flag plaza could be completed by Solidarity Day, also known as National Indigenous Peoples' Day," says Candace. "While we are unable to host an opening ceremony due to current restrictions, the UNDRIP Committee plans to coordinate an opening celebration in September, as restrictions permit."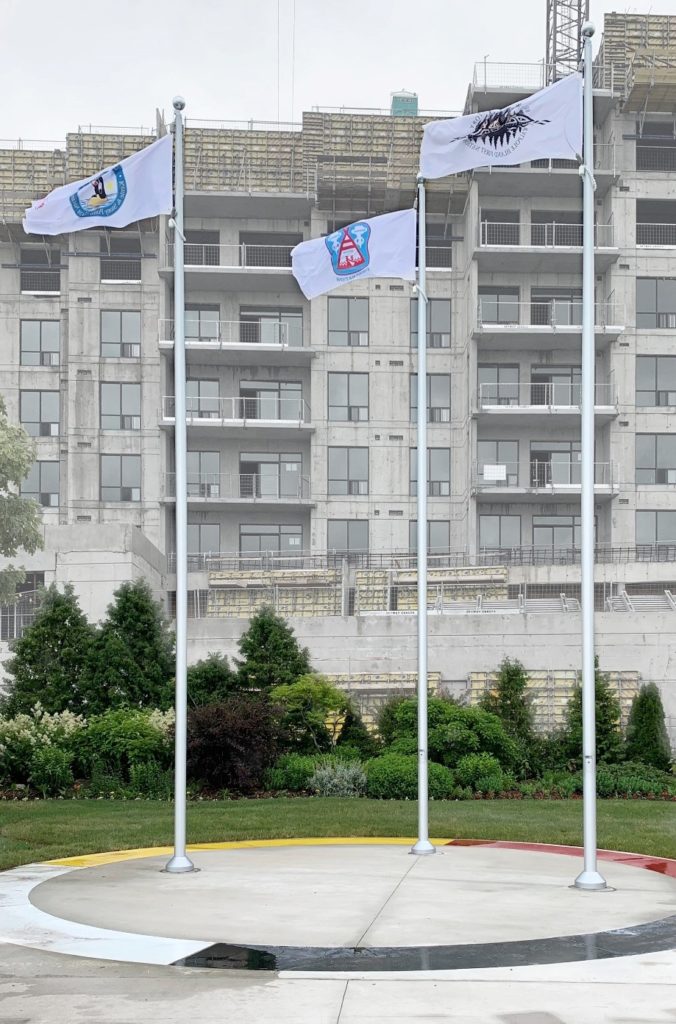 – 30 –
For further information, please contact:
Brian White, Councillor – 519-464-2585 or brian.white@sarnia.ca
Candace Young, Chair of the UNDRIP Committee – Candace.Young@lambtoncollege.ca