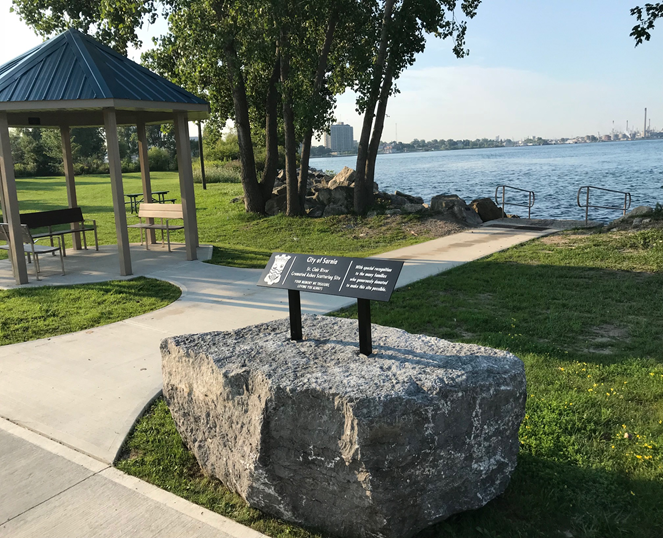 Point Lands Cremated Ashes Scattering Site – 99 Seaway Road, Sarnia ON
Point Lands – Cremated Ashes Scattering Site, Seaway Road, in Centennial Park.
In August 2017 City Council approved the Point Lands – Cremated Ashes Scattering Site, to be funded by donations. Work was completed in 2018 on this public space.
Nestled at the edge of the Point Lands, off Seaway Road, the site features a gazebo, benches, and a platform with handrails leading out into the river.
Reservations are not needed. The site is open during Centennial Park hours for all to use on a first-come, first-served basis.
Minimize your environmental impact by scattering only ashes in the water. No physical items such as plastic flowers should be left in waterways or at the site.
Directions 
Closest main intersection is Front St/Exmouth St
Go West on Exmouth St and continue until you reach the first street on the left (Harbour Rd)
Follow the road around (turns into Seaway Rd) and the parking lot will be at the end of the road, past the Marina, on the left side.
Signage is posted for the path leading to the location.