Option 1
Select the menu bar in the top left corner, and a menu will appear. Chose the option to "Request a Ride"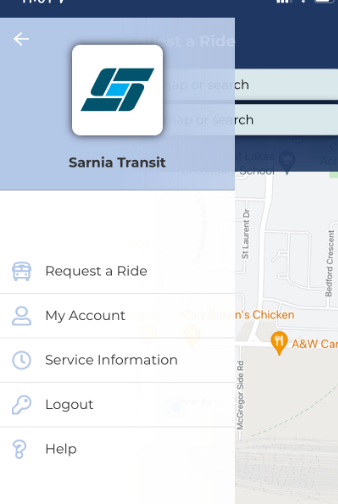 Option 2
You can also request a ride from the home page by entering the pick up locations and the drop off location on the main screen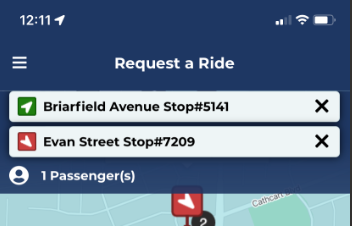 Option 3
Find and select the bus stop on the map and choose either pick up or drop off.
*zoom in for more bus stops to appear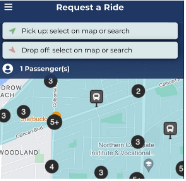 You can select to add additional passengers by selecting the "1 Passenger(s)" and update any additional requirements.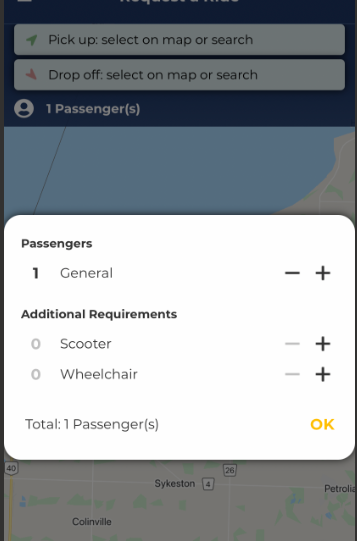 Once your desired pick up and drop off location are chosen, select "Find a Ride"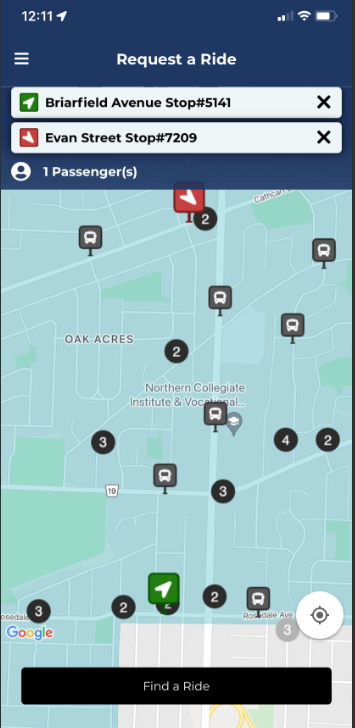 You will receive a message if a ride is available for you. If you are satisfied with the ride details, select "Confirm"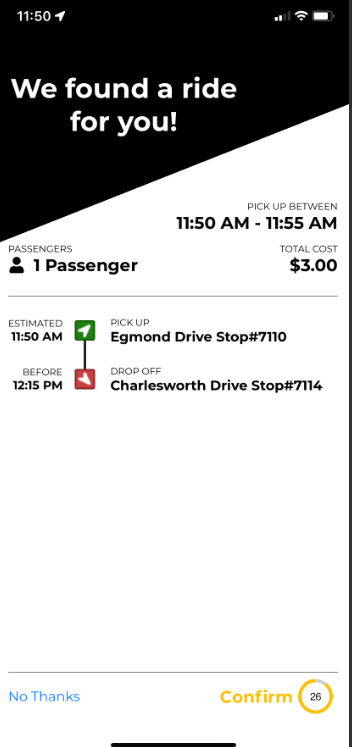 You will receive a message with an estimated pickup time as well as arrival time to your destination.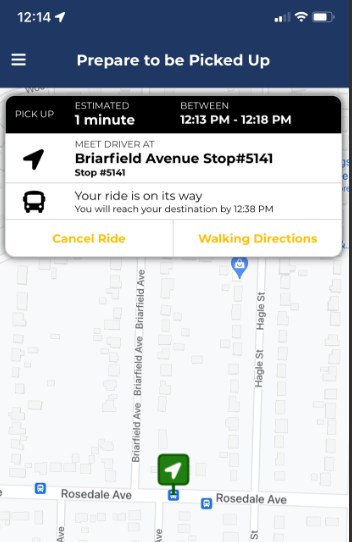 *During times of high usage, rides may not be immediately available. Please be patient and try again in a few minutes.