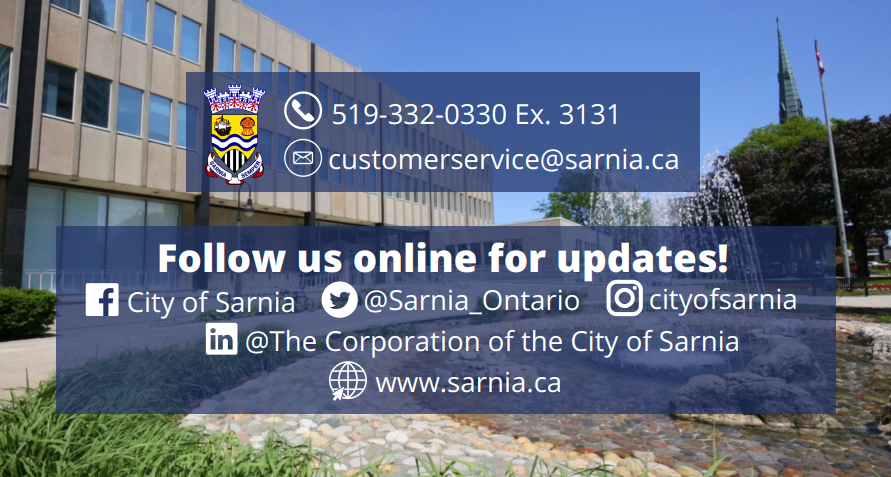 We are very proud of the excellent customer service we provide to our community!
The Customer Service department is located on the first floor of City Hall, 255 Christina St N and can be accessed through the Christina St entrance.
Phone: 519-332-0330 Ext.3131
After Hours Contact:
Animal Control, Public Works & Parks Emergencies
Contact Sarnia Police
Phone: 519-344-8861
Emergencies: Dial 9-1-1
Contact Form
Use the form below to report non-emergency problems with City services and bylaws.
Please Note: Submissions to this form are monitored during business hours.

Should you wish to report an issue about the website itself, please use this Website Feedback form.