Contact Mayor Mike Bradley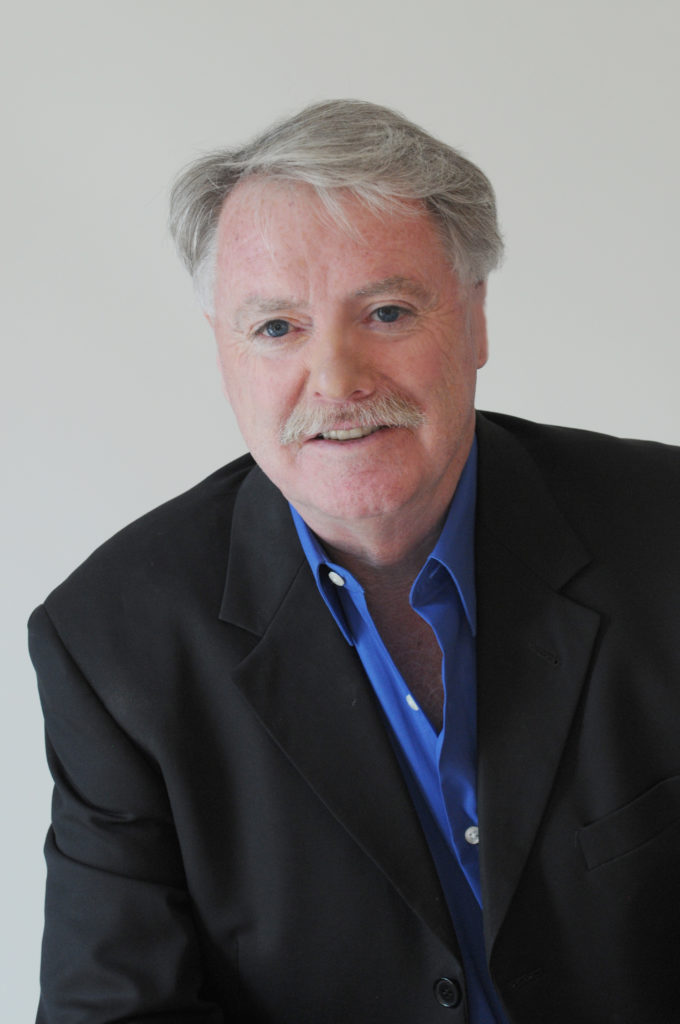 Questions, comments or concerns?
Email:
mayor@sarnia.ca

Telephone:
519-332-0330 extension 3312

Mail:
255 N. Christina Street, Box 3018
Sarnia, Ontario N7T 7N2
OR
155 Front Street North, Apartment #705
Sarnia, Ontario N7T 7V5
About Mayor Mike Bradley
BORN: July 20, 1955 – Adelaide, South Australia
MARITAL STATUS: Single
PROFESSION: Realtor (licence not in use)
POLITICAL AND COMMUNITY RECORD:
Mayor Bradley served as the Executive Assistant to the Late Honourable Justice Bud Cullen, M.P., P.C., QC, and Member of Parliament for Sarnia Lambton (1980-1985). First elected to Sarnia Council in November of 1985 and elected as Mayor in 1988. He was the youngest Mayor in Sarnia's history. On January 1st, 1991 he became the first Mayor of the amalgamated City of Sarnia-Clearwater and the first Mayor of Sarnia to serve on Lambton County Council in over seven decades. In October 2018 Mayor Bradley was re-elected for a 10th term with 65% of the vote.
Mayor Bradley currently serves as Chairman of the Board of the Western-Sarnia-Lambton Research Park; Chairman of the Sarnia Police Services Board; Member of the Emergency Primary Control Group; Member of Mayors' Automotive Alliance; and Member of the Great Lakes and St. Lawrence Cities Initiative. He is Past-Chairman of the Sarnia-Lambton Economic Partnership and has served three times as Chairman of the Sarnia-Lambton Economic Development Commission; Past Chairman and Director of the Board of the Bioindustrial Innovation Centre; Honourary Chairperson of the Bluewater Health Foundation Fundraising Campaign; Governor of Lambton College; Member of Sarnia Hydro, Library and Planning Boards; Organizer and Chairperson of Detox-Homeless Shelter Committee; Served as Chair of the Large Urban Cities of Ontario for two terms and the AMO Environmental Committee; Past Vice-President of Association of Municipalities of Ontario. Led national campaigns to stop cuts to VIA Rail; to seek relief from cross border shopping; and to enhance infrastructure for border communities. Mayor Bradley has championed and advocated on behalf of employment for the disabled and intellectually challenged, civil liberties, security, environmental issues, open government and many other social, economic and political issues.
Mayor Bradley has been awarded the Queen's Golden Jubilee Medal and the Queen's Diamond Jubilee Medal for significant contributions to Canada and achievement. He was honoured to receive the Polish Combatant's Golden Cross for his work with and on behalf of the Polish community in Sarnia. Mayor Bradley was presented with an honourary 75 years of service medal by Sarnia Branch 62 of the Royal Canadian Legion for his support and community work. In 2016 he was the recipient of the Canada 150 Anniversary Medal from Sarnia Branch 62. He is a proud Honourary Member of the Royal Canadian Legion Branch 62; the War Veterans and Friends Club of Sarnia Lambton; the First Hussars Association; the Dante Club of Sarnia; the Sarnia Legionnaires Hockey Team; the Sarnia Rotary Club; the Sarnia Seaway Kiwanis Club; and the Sarnia Yacht Club. In 2006 he was awarded the First Annual Kiwanis of the Seaway President's Award for "outstanding leadership and dedication to the Community of the City of Sarnia." In 2009 the Rotary Club of Sarnia awarded Mayor Bradley the Paul Harris Fellowship "for demonstrating in your life and vocation a commitment to helping persons here and around the world." Mayor Bradley is the first recipient of the "James (Jim) Mackenzie Award" for leadership, knowledge, and understanding of the complexities involved in promoting healthy working environments within Sarnia and throughout Ontario and for dedication and efforts that have made a very important difference in the lives of many. In addition for continually demonstrating that workplace health and safety and environmental concerns are a high priority concern for everyone. Mayor Bradley was a recipient of the Harry Buist Asbestos Awareness Award in 2011 and also received the 2011 "Links to Life Award" presented to an individual who has made a significant health and safety contribution for worker advocacy and the community. In 2010 Community Living Sarnia Lambton presented him with their "Hero Award" for his advocacy for the treatment of the disabled and intellectually challenged people. In October 2010 Lt. Governor David Onley presented Mayor Bradley with the first Ontario Disability Employment Network Champions League Award for promoting inclusion of people with a disability in the workplace across Ontario. In 2011 Mayor Bradley was awarded the Community Living Ontario's Citizenship Award. This award is not given annually, but awarded on occasion "in recognition of individuals who demonstrate courage and conviction in championing the inclusion and citizenship rights of people who have an intellectual disability." In the Fall of 2011 Mayor Bradley received the "Community Spirit & Vision Award" from The Work Place Group for work on the Employee Disability Challenge. In 2012 Mayor Bradley and the City of Sarnia was selected over two other finalists by Canadian HR Reporter and the Human Resources Professionals Association for National recognition. HR Reporter noted "It's not often an industry award goes outside the industry but that was the case at the 2012 Human Resources Summit Awards in Toronto. He received The Corporate Social Responsibility Award for "The Mayors' Challenge" to do the right thing and hire the disabled and intellectually challenged." In the fall of 2014 Mayor Bradley was personally awarded the Lieutenant Governor's Community Volunteer Award by the Honourable David C. Onley, Lieutenant Governor of Ontario, in recognition of outstanding volunteer contributions to Ontario. In 2015 at the Sarnia-Lambton Community Summit on Accessibility, Mayor Bradley was recognized by the Province of Ontario and the Hon. Brad Duguid, Minister of Economic Development, Employment and Infrastructure, for his tireless efforts in advocating on behalf of persons with disabilities and contributing to make Ontario an accessible place to live, work and play.
Mayor Bradley is a frequent media commentator on local, provincial, national and international issues. He has appeared on "Prime Time News Town Hall Series" with the Right Hon. Jean Chretien; NBC News with Tom Brokaw; CNN; Al Jazeera; CBC Radio Noon; Focus Ontario; As It Happens; and "The Current" CBC Radio show. He was a regular on CBC's "Ontario Morning Mayors' Panel" and on the National CBC Radio Show "The Point." Mayor Bradley appeared in Michael Moore's Academy Award winning movie "Bowling for Columbine" and was called by Mr. Moore "The Voice of Reason." He writes a column for Sarnia Lambton This Week–a mixture of humour, politics and about life–called "Open Mike" which was described by the London Free Press as "having more laughs than a Dave Barry column." Mayor Bradley, a long time Bruce Springsteen fan, contributed to two books about Springsteen in 2007 and 2009–"For You" and "The Light in the Darkness"– by Lawrence Kirsch.