Strathroy Caradoc – Sarnia – London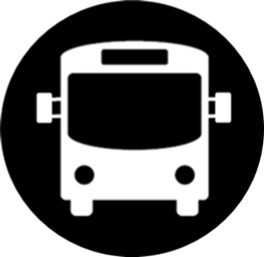 HOW TO PURCHASE TICKETS
For all Inter-Community Bus inquiries, please call VOYAGO at 519-787-1055 from 5 a.m.-12 p.m., 7 days a week.
General Information
For the most up-to-date information please visit: www.strathroy-caradoc.ca/transit or Intercommunity Voyago Transit. For general route information call 1-888-465-0783.
Reserve a Seat
To ensure seat reservation, please follow the steps below. Passengers who wish to board buses without purchasing tickets in advance may not be able to ride due to seat availability. We cannot guarantee seating without pre-booking.
Step 1: Call 519-787-1055 to reserve a seat for the day, time, pick-up & destination of your trip. *If you hear a dial tone, please hang up and call back; this indicates that lines are busy and you will need to try your call again.
Step 2: Voyago will e-mail a confirmation and add your name to a daily manifest.
Step 3: Be at the bus stop at least 5 minutes before the scheduled pick-up time.
Step 4: When bus arrives, give the driver your name and pay the EXACT fare price.
Step 5: Enjoy your trip!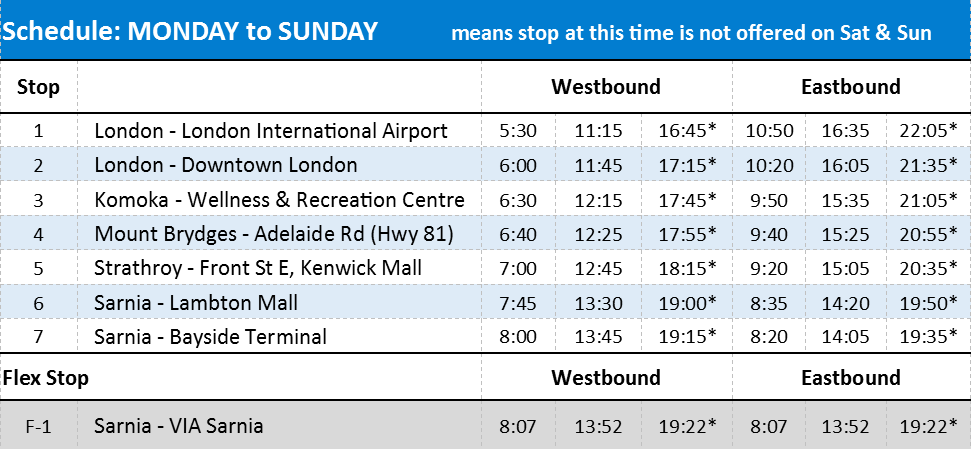 ROUTING

LONDON STOPS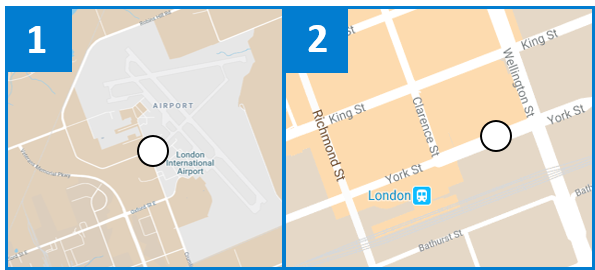 SARNIA STOPS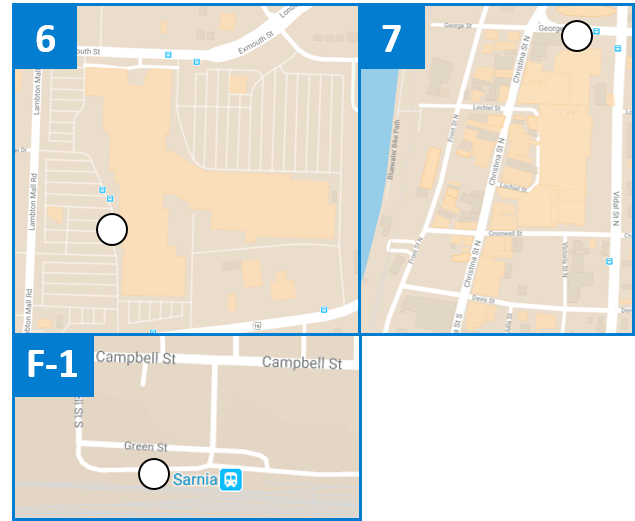 KOMOKA – MOUNT BRYDGES – STRATHROY STOPS

Visit the link to view an interactive map with route, each bus stop icon will give information about schedules and stop information.
The inter-city transit pilot project is made possible by funding from the Government of Ontario through the Ministry of Transportation (MTO).

This service is a partnership between the Municipality of Strathroy-Caradoc, the City of Sarnia, and the City of London.
Voyago is the service provider for the inter-city transit project. Voyago currently provides a broad spectrum of accessible transportation services and serves approximately 50,000 daily passengers across the province.