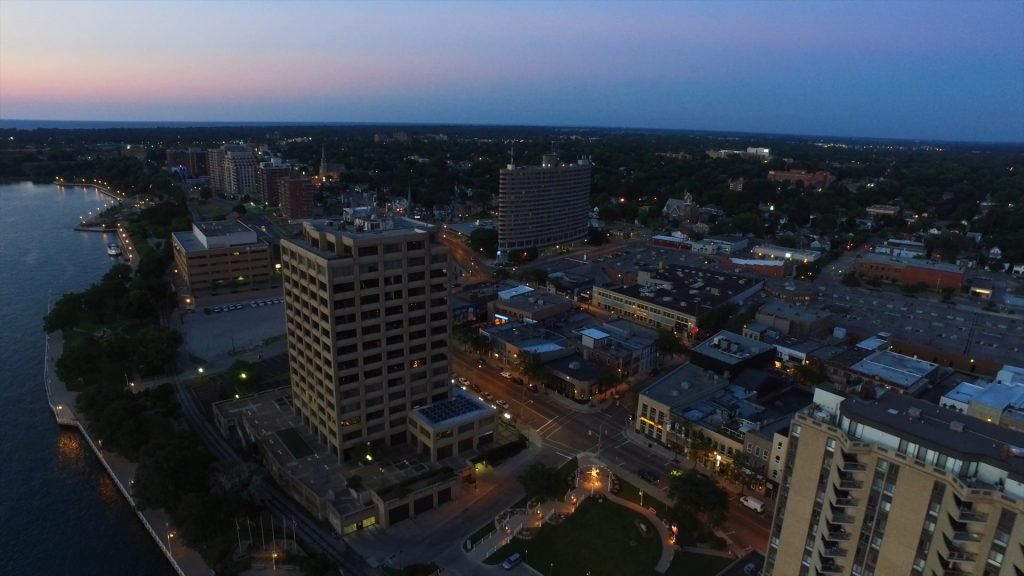 Overview
Sarnia is a city in Southwestern Ontario, located where Lake Huron flows into the St. Clair River at the Canada-U.S. border. It is part of the traditional territory of the Ojibwa, Odawa, and Potowatami nations.
The French explorer, Robert de La Salle, first sailed the area in 1679, and gave it the name then in use by the First Nations, "The Rapids." Before dredging began in the 1850s, Sarnia was known for its shallow and turbulent water at the mouth of Lake Huron.
The community was surveyed as Port Sarnia in the 1830s and incorporated as the Town of Sarnia in 1857. Sarnia grew to become an important center for lake freighters and oceangoing ships.
Sarnia's role in the petrochemical industry stems from its proximity to the oil fields of Petrolia and Oil Springs, which have been drilled commercially since the 1860s. A burgeoning oil refining industry developed in East London and consolidated into Imperial Oil. As rail connections and drainage improved, Imperial Oil relocated to Petrolia, and then to Sarnia in 1898 after Standard Oil purchased the company.
The petrochemical industry expanded rapidly after 1942 when Polymer, a federal crown corporation, built a synthetic rubber factory in Sarnia. Today, Sarnia-Lambton has a diverse range of industries and is growing in the areas of bio-based manufacturing and research.
Streets of Sarnia Project
On November 14, 2016, Sarnia City Council heard a presentation from Tom St. Amand and Randy Evans regarding the Streets of Sarnia Project.  The Streets of Sarnia Project is a historically based research venture into the persons, families, places and circumstances behind this City's street names.  Please use the following link to access the Streets of Sarnia Project:
War Remembrance Project
File coming soon.