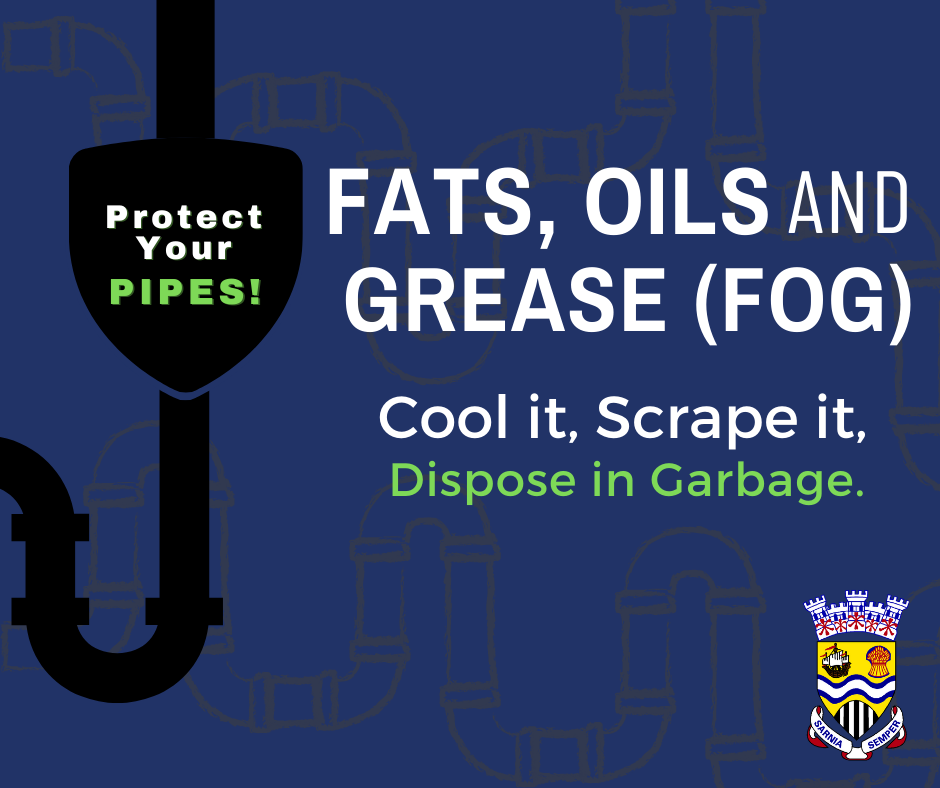 Keep Fats, Oils and Grease from entering the sewer!
The City spends over $500,000 annually removing, properly handling and disposing of debris including fats, oil and grease that are sent down the drain to our Water Pollution Control Centre.
You can prevent sewer backups caused by fats, oils and grease through preventative practices.
Meats, gravies, salad dressings, deep fried foods, dairy products, soups, butters and margarines all contain fats, oil and grease. Grease accumulation in the sewer system attracts vermin and rodents.
Store it! Don't Pour it!
Visit Customer Service, 1st Floor of City Hall, for a complimentary grease collection cup.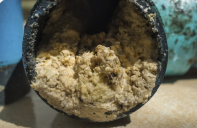 Fats, oils and grease are byproducts of cooking and can be dangerous to your pipes and the environment. Examples of these include:
Butter or margarine
Cooking Oils
Sauces & Gravies
Meat Fats
Milk & Cream
Marinades
Sandwich Spreads
Shortening
Lard
The City of Sarnia's Sewer Use By-law Number 4 of 1993 prohibits the discharge of sewage containing more than 100 mg/L of fats, oils and grease of animal or vegetable origin. However, despite this regulation, grease accumulation in the sanitary sewer collection system remains a problem. The City has introduced a F.O.G. program as a solution to begin to rectify this problem.
The F.O.G. Management Program is an educational tool, which includes the distribution of an introduction letter and a grease trap/grease interceptor survey to all restaurants and food handling facilities. This letter identifies the need for the program and requests the owner's cooperation in completion of the survey attached. This survey will educate and assist the property owners by identifying the need for installation and continual maintenance of their grease traps/grease interceptors, as well as proper handling and disposal methods for their fats, oils, and grease. After the surveys are completed and submitted to the City, the City will work with these facilities to identify possible problems and help by promoting and supporting solutions.
The program will also focus on helping homeowners establish preventative practices for sewer blockage issues when dealing with fats, oils and grease.