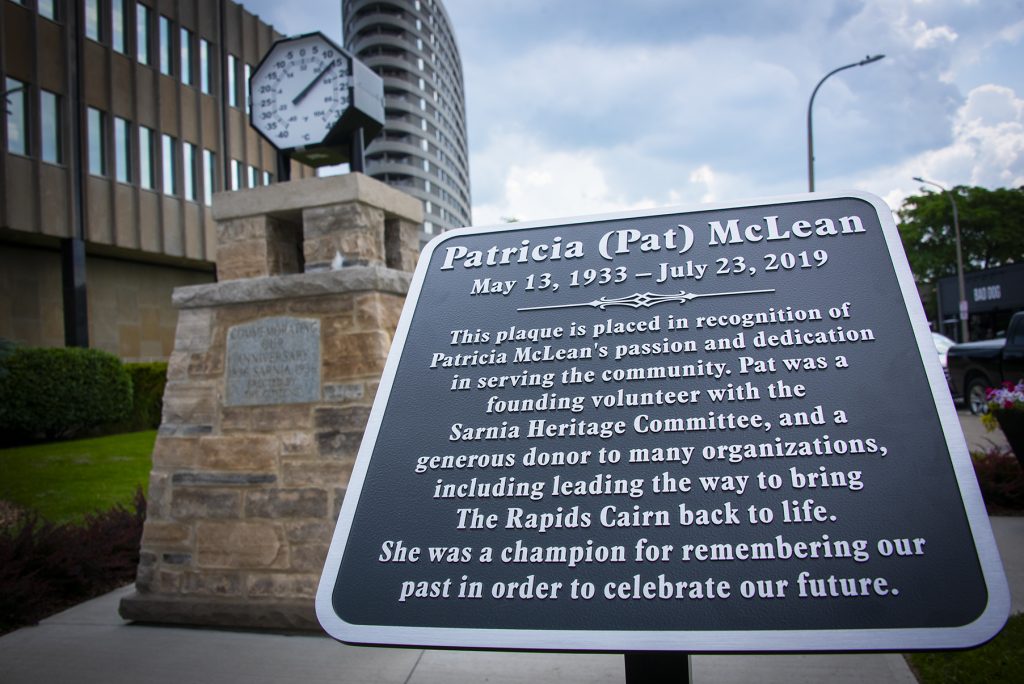 July 19, 2023 — Recognizing a lifetime dedicated to volunteer work and the community's heritage, the City has unveiled a plaque honouring Patricia McLean.
Family members; past and present Sarnia Heritage Committee members; and City Council representatives gathered today at the Centennial Cairn and recently installed parkette on the southwest corner of the City Hall property, for a dedication ceremony and plaque unveiling. The posthumous honour recognizes McLean's lifelong service to the community, notably as a founding member of the Sarnia Heritage Committee. She served on the committee from 1987 to 2019, the year that she died.
"This is truly fitting, to dedicate this site, especially the historic Centennial Cairn, to Pat. She was so dedicated to preserving this community's heritage, so it is only fitting that this piece of our heritage stands in her honour," said Mayor Mike Bradley, who recognized McLean as a Mayor's Honour List recipient in 2014.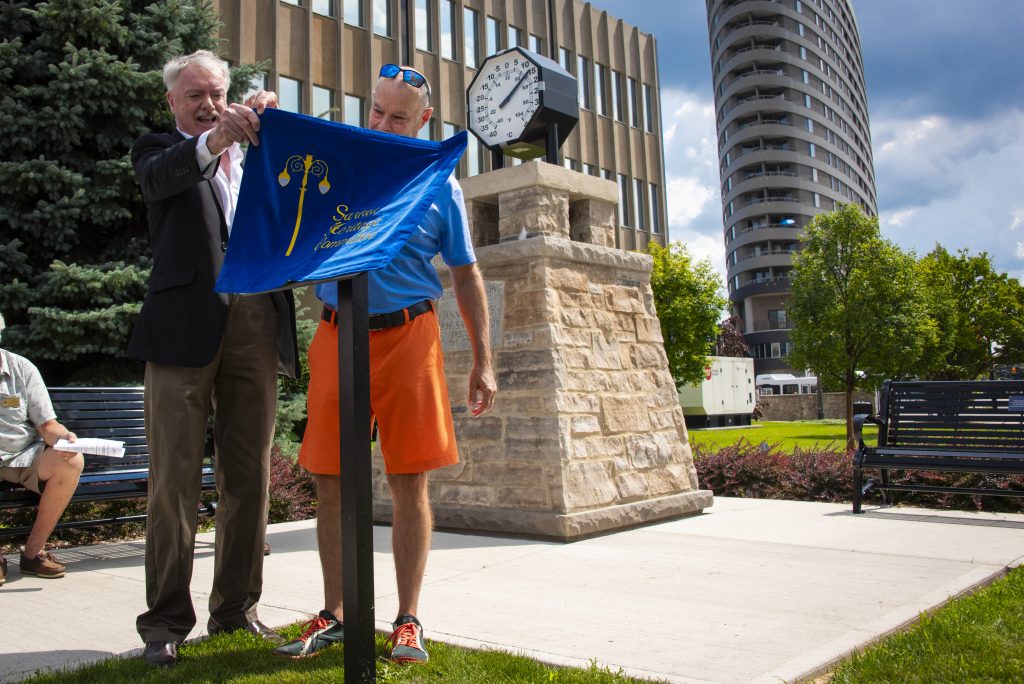 The Centennial Cairn at City Hall is a replica of an original that marked the City's 100th anniversary in 1936, first constructed at what is now Veteran's Park. The original was removed in the 1950s, and the replica was constructed at City Hall in 2004. At that time it was McLean who paid for the custom-built replica thermometer that tops the Cairn today.
She also was responsible for the restoration of the Boer War Memorial Fountain and oversaw the restoration by Parks Canada of the Alexander Mackenzie monument at Lakeview Cemetery.
The Cairn was refurbished by the City in 2022, alongside the installation of a small landscaped parkette.