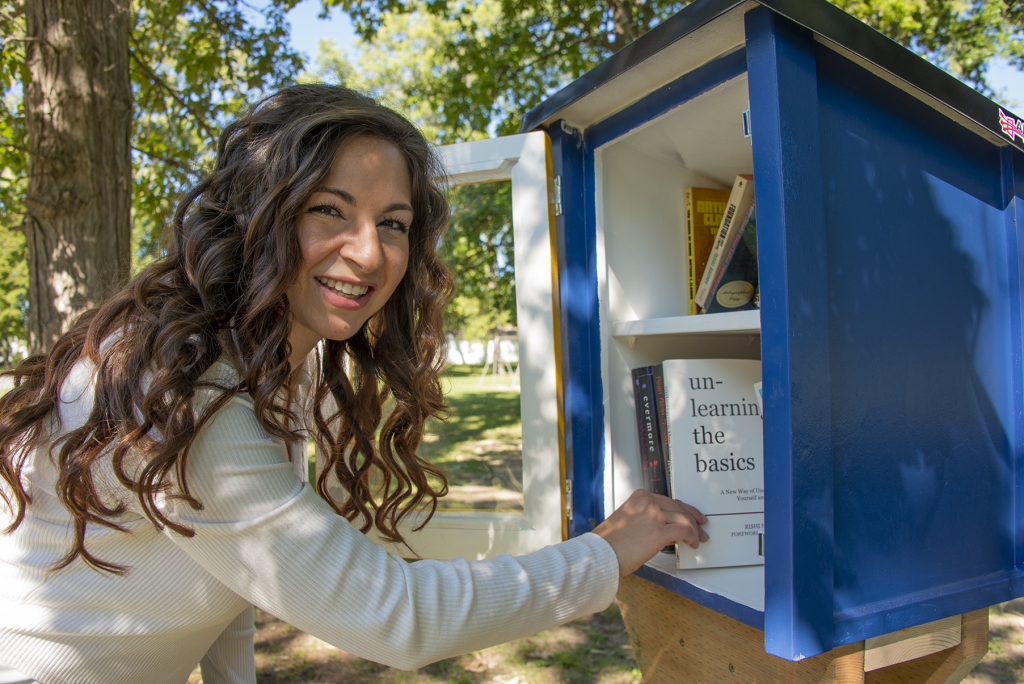 The City of Sarnia is celebrating the installation of five Little Free Libraries at parks across the community, increasing access to reading materials and strengthening community connections.
Little Free Libraries (LFLs) are a Canada-wide network of free community book exchanges. Members of the community can borrow books for free and leave behind their own used books for others to enjoy if they wish.
The installation of LFLs at Germain Park, Twin Lakes Park, Wiltshire Park, Centennial Park, and Marcin Park is possible through a partnership with Literacy Lambton and the Rotary Club of Sarnia.
In 2021 Literacy Lambton piloted a LFL pop-up program in public spaces across Lambton County. The pilot sparked an initiative to cooperate on the installation of permanent LFLs at City parks. Upon installation, volunteer members of the Rotary Club of Sarnia will act as stewards of each LFL, ensuring that each LFL is properly stocked with books, and well maintained.
"We can't thank our partners in this project enough. These additions to our parks expand access to literacy right where our residents live, fostering a sense of community as neighbourhoods come together to share their favourite books and the joy of reading," said Recreation Superintendent Shelley Kern.
Representatives from the City, Literacy Lambton and the Rotary Club of Sarnia met on Thursday, Sept. 1 at Marcin Park to unveil the one of the LFLs and celebrate the program. To date all but the Wiltshire Park LFL has been installed. The City plans to install the Wiltshire Park location by this fall.