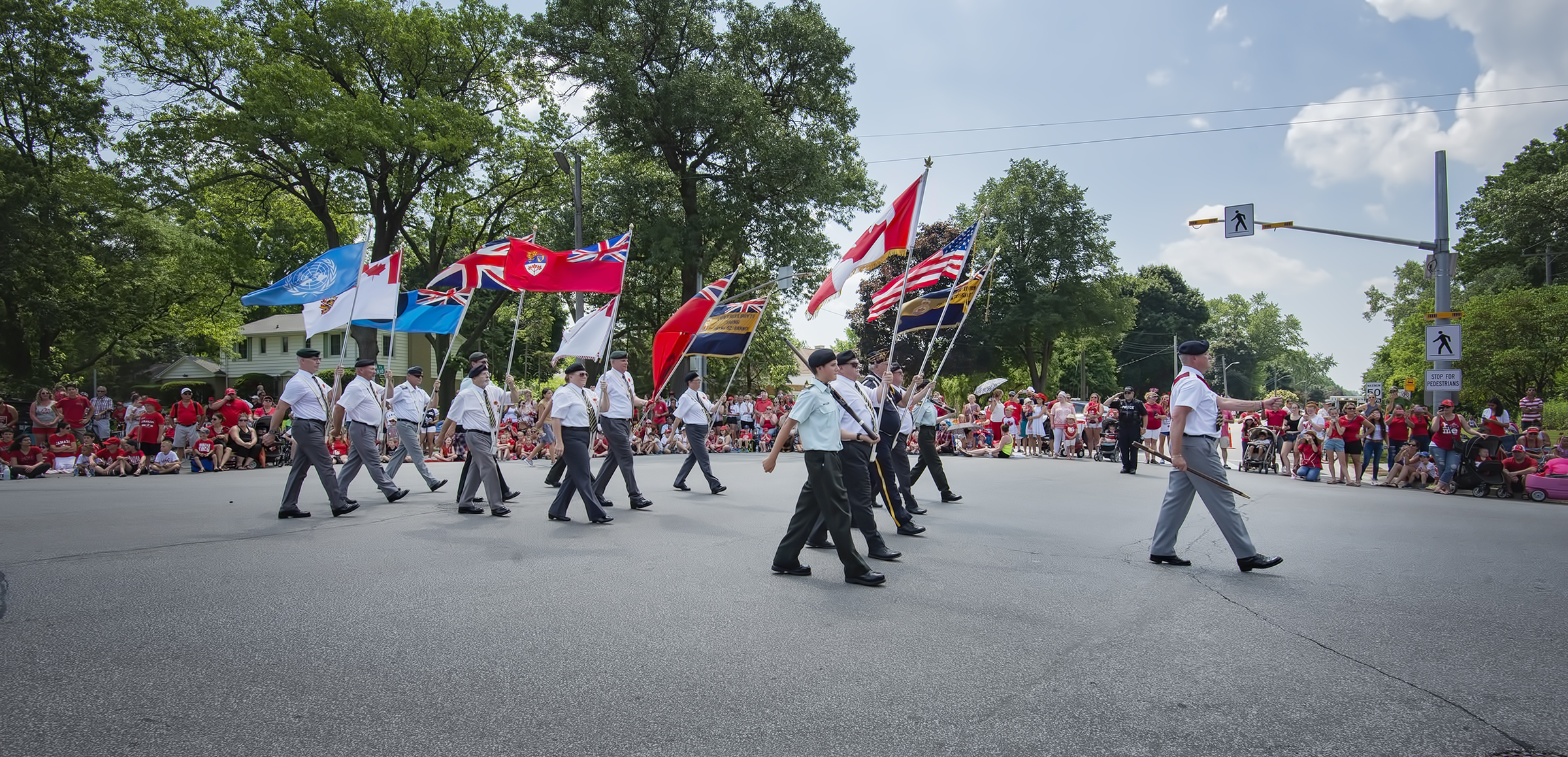 The Sarnia Canada Day Committee is acknowledging that while there are many things to celebrate about Canada, it is important to pause, reflect, and act.
We invite the community to spend some time this Canada Day reflecting on the history of our nation. Included below is a list of some of the resources to help with this reflection:
– Truth and Reconciliation Commission Reports
– Lambton County Libraries Anti-Racism Arts Project
– Lambton County Libraries eBooks on Racism
– Indigenous Canada Online Course from the University of Alberta
– Atrocities Against Indigenous Canadians For Dummies by Jenna Rose Sands
——————-
The Sarnia Canada Day Committee is thrilled to announce the return of an in-person Canada Day event, scheduled for Friday, July 1, 2022! Check out all the details, below!
Canatara Park
Join the City July 1 at Canatara Park from 11 a.m. to 4 p.m. for a wide array of fun for all ages and interests reflecting a diverse array of cultures. Keep reading for all the details or check out our Canatara Park Canada Day map.
Attractions and Activities on the Field
There will be plenty to enjoy in the field at Cantara Park, including:
Food trucks
Inflatables
The Painted Cat Creation Station
Air Brush Tattoos
JoJo and Chuckles Balloon Clowns
Tennis4Kids: Miniature Teams
Janka the Freshwater Mermaid
The parade kicks off at 11:30 a.m., starting from the intersection of Colborne Road and Lakeshore Road, heading west on Lakeshore then north on Christina Road before heading through the park on Lake Chipican Drive and finishing on Sandy Lane.
2022 Parade Float Contest Winners
Best Overall Canadian Theme: Canada Kitchen Party
Best Youth Organization Entry: Great Lakes Dance Academy
Best Service / Volunteer Organization Entry: Rotary Club
Best Non-commercial Entry: Sarnia Evangelical Fellowship
Best Industrial / Commercial Entry: Imperial Oil
Most Entertaining Float: The Studio
Most Colourful Float: JDW International
Special Mention / Creative Group: Elite Stables
2 p.m. – Kobbler Jay Circus Show
2:30 p.m. – Scarlett Black Hula Hoop Show
3 p.m. – Kobbler Jay Circus Show
3:30 p.m. – Scarlett Black Hula Hoop Show
Head on over to the Bandshell for an array of diverse performances and entertainment:
12:30 p.m. – Lambton Concert Band, National Anthem, announcements, parade winners, birthday cupcakes
2 p.m. – Lambton Concert Band
2:45 p.m. – Sarnia School of Irish Dance
3 p.m. – Scottish Country Dancers and Highland Dancers
3:15 p.m. – Vietnamese Canadian Club
Centennial Park
Canada Day with the City of Sarnia continues at Centennial Park on July 1 from 6 p.m. to 11 p.m. with food vendors, busker performances, free RE/MAX hot air balloon rides, live music and the Annual Fireworks Show off the Bay.
Enjoy some live music on the Suncor Agora stage:
6:30 to 7:30 p.m. – Rebound Rocks
7:45 to 8:45 p.m. – One Night Band
9 to 10 p.m.; 10:20 to 11 p.m. – Painkiller Jane
The Annual Fireworks Show off the Bay will return July 1, kicking off at 10 p.m.
Rain date: July 2 at 10 p.m.
Sarnia Transit free service
Catch the bus for free Canada Day with a special holiday schedule from Sarnia Transit.
—————————-
Funding provided by the Government of Canada through the Department of Canadian Heritage Celebrate Canada Program.

Sarnia has celebrated Canada Day since its Centennial Year in 1967. The Sarnia Canada Day festivities remain Sarnia's signature event, routinely attended by 30,000 plus residents of the Sarnia-Lambton area. The celebration begins with the annual parade, including bands, performances, and colourful displays from many community groups and organizations. Following the parade, the celebrations continue into Canatara Park, where Opening Ceremonies are held, featuring birthday cake, parade awards, and more. Multicultural food booths from the local Multicultural Council of Sarnia-Lambton can be found in Canatara's Open Field. A variety of on and off-stage shows, a Handmade Market, and inflatables are also offered at Canatara. At 6:00pm, the celebrations move to Centennial Park, where a variety of bands perform throughout the evening, capped off by the infamous fireworks show along the waterfront, off the Bay, at 10:00pm.