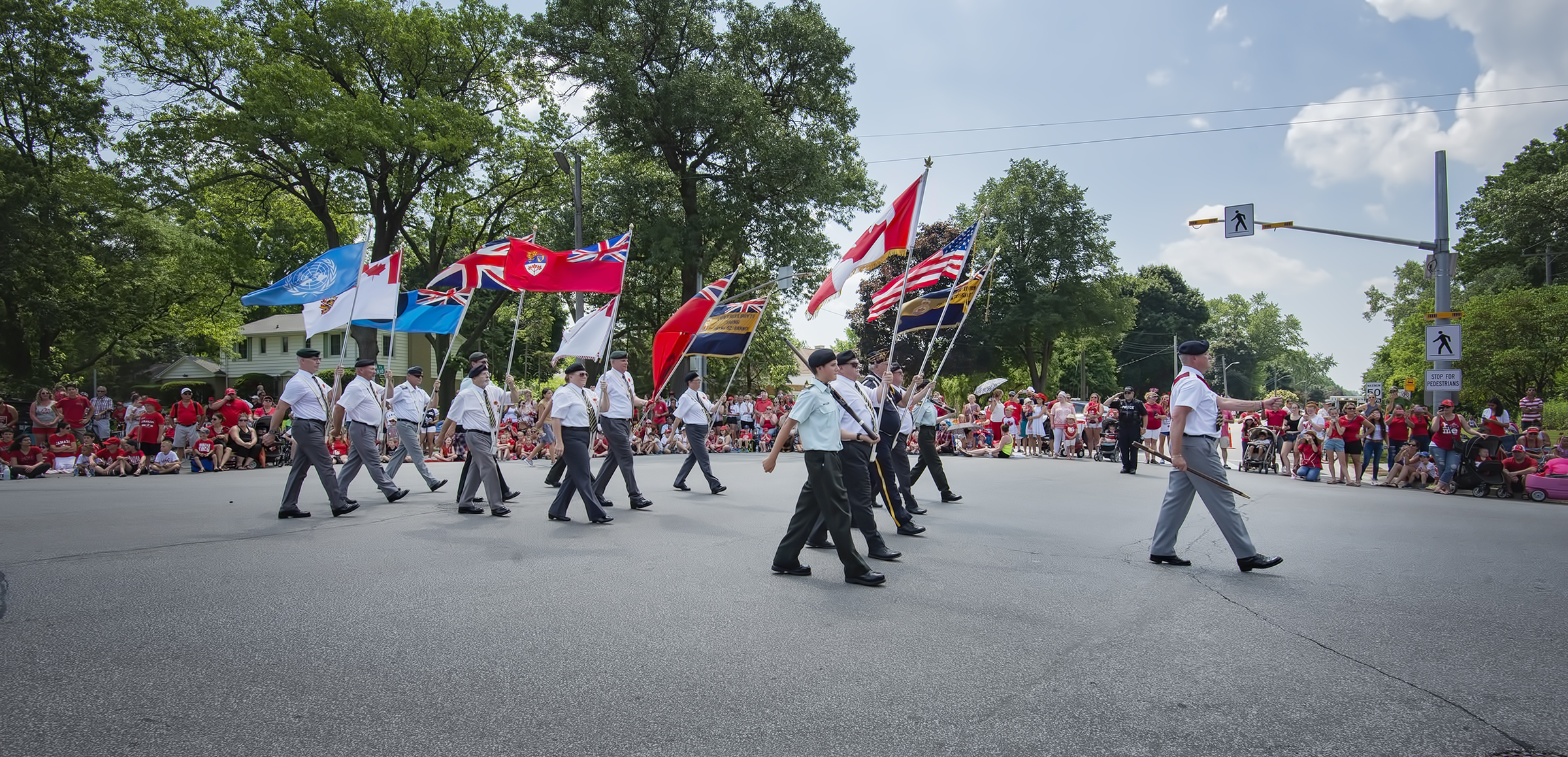 Sarnia celebrates Canada Day every July 1 with an array of activities including the annual Canada Day Parade and celebrations for the whole family at Canatara Park alongside fireworks, music and more at Centennial Park. Details for 2023 are still being finalized. Keep an eye on our social media channels and this page for updates.
Parade, concession, and vendor applications
Applications are now open for:
Parade entries
Handmade Market vendors
Centennial Park concession operators
Applications can be submitted online via the forms below. The application deadline is June 16. The City sets a deadline to provide staff time to properly plan the event and provide information to vendors / participants. After your application has been submitted, City staff will review it and contact you for any additional information or payment if required.
Truth and reconciliation
The Sarnia Canada Day Committee acknowledges that while there are many things to celebrate about Canada, it is important to pause, reflect, and act.
We invite the community to spend some time this Canada Day reflecting on the history of our nation. Included below is a list of some of the resources to help with this reflection:
– Truth and Reconciliation Commission Reports
– Lambton County Libraries Anti-Racism Arts Project
– Lambton County Libraries eBooks on Racism
– Indigenous Canada Online Course from the University of Alberta
– Atrocities Against Indigenous Canadians For Dummies by Jenna Rose Sands
Funding provided by the Government of Canada through the Department of Canadian Heritage Celebrate Canada Program.

Sarnia has celebrated Canada Day since its Centennial Year in 1967. The Sarnia Canada Day festivities remain Sarnia's signature event, routinely attended by 30,000 plus residents of the Sarnia-Lambton area. The celebration begins with the annual parade, including bands, performances, and colourful displays from many community groups and organizations. Following the parade, the celebrations continue into Canatara Park, where Opening Ceremonies are held, featuring birthday cake, parade awards, and more. Multicultural food booths from the local Multicultural Council of Sarnia-Lambton can be found in Canatara's Open Field. A variety of on and off-stage shows, a Handmade Market, and inflatables are also offered at Canatara. At 6:00pm, the celebrations move to Centennial Park, where a variety of bands perform throughout the evening, capped off by the infamous fireworks show along the waterfront, off the Bay, at 10:00pm.