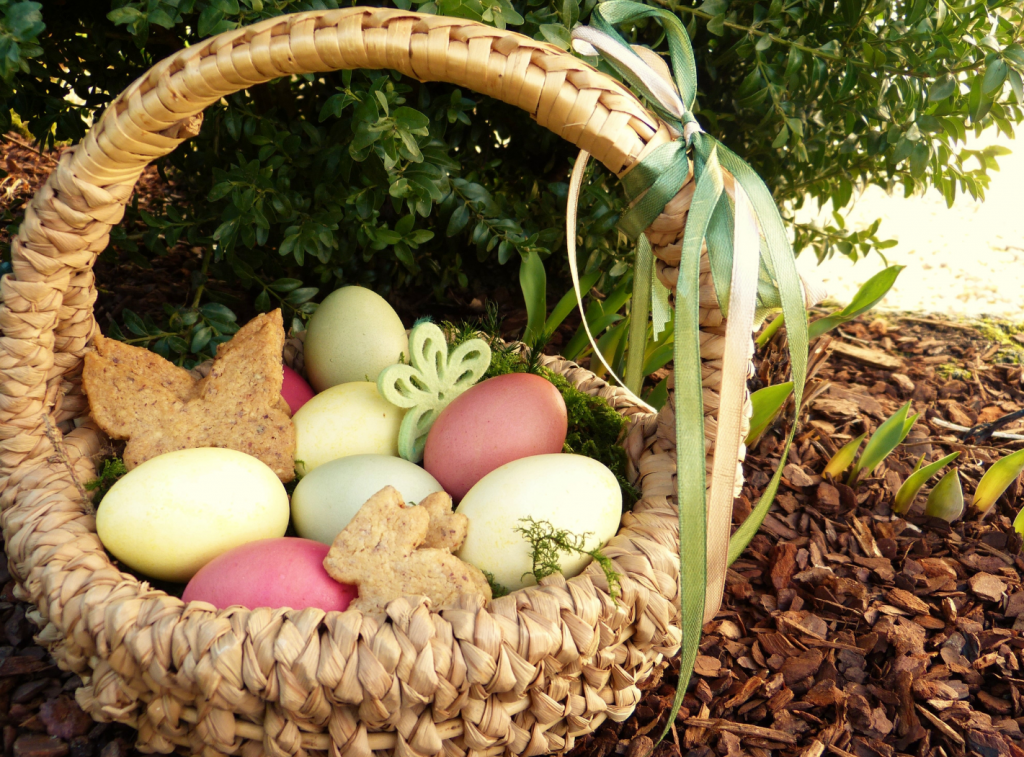 | | |
| --- | --- |
| Date | Saturday, April 16, 2022 |
| Time | 9:00am – 12:00pm |
| Location | Canatara Park, by the Animal Farm |
| Target Audience | Children 12 & Under and Families |
The City of Sarnia has partnered with the Seaway Kiwanis Club for over 50 years to host the annual Easter in the Park event at Canatara Park. Community members are invited to come out and participate in the annual Egg Hunt, visit the Animal Farm, watch an animated performance, make an Easter craft, participate in an Egg painting demonstration, and of course, meet the Easter Bunny! The Seaway Kiwanis Club provides a hot dog BBQ and refreshments for a low cost. Participation at the event is completely free.
Information for 2022
The City of Sarnia, in partnership with the Seaway Kiwanis Club, are excited to announce the return of Easter in the Park at Canatara Park by the Animal Farm on Saturday, April 16, from 9:00am – 12:00pm. This year marks the 52nd year of the annual event, which traditionally attracts hundreds of children and families.
Activities and Entertainment
Throughout the morning, attendees can participate in Easter craft-making, train rides, a visit to the Animal Farm, and Ukrainian Easter Egg demonstrations (otherwise known as Pysanka). The infamous Circus Johnathan will also be returning to the event. Two half-hour performances will be scheduled for 9:30am and 11:30am. The Seaway Kiwanis Club will be selling hot dogs and refreshments at a low cost.
The Egg Hunt
The annual Egg Hunt will begin at 10:00am, led by the Easter Bunny itself! The "Hunt" will be divided into three different age groups and locations around the event area, as follows:
4 and Under & Accessible (at the Seaway Kiwanis Pavilion);
7 and Under (by the playground); and
8 and Up (beside the BMX track).
Attendees are encouraged to bring their own basket! After hunting for coloured eggs, attendees can bring those eggs back to the Train Station in exchange for a sweet treat and activity page. Special thank you to Toys R Us.
An Egg Hunt Twist: Crock-a-Doodle Eggs
New this year, attendees will have an opportunity to also hunt for ceramic eggs, hidden in each egg hunt location. These eggs can be taken back to Crock-a-Doodle, located at the Real Canadian Superstore, to be painted free of charge!
A special thank you to our community partners, The Seaway Kiwanis Club, Toys R Us, and Crock-a-Doodle!