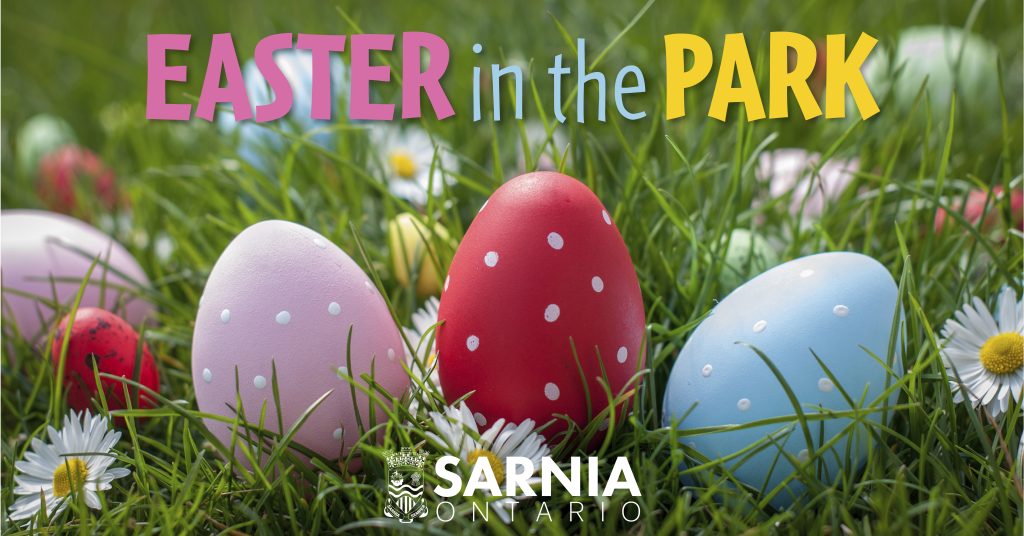 Join us for a hopping good time on Saturday, April 8 at Canatara Park from 9 a.m. to noon for an array of free Easter fun including an Easter Egg Hunt, live performances, arts and crafts, a visit from the Easter Bunny and more.
Event date: April 8, 2023
Event time: 9 a.m. to noon
Event location: Canatara Park, Children's Animal Farm area
Easter Egg Hunt
The main event will be the annual Easter Egg Hunt, with kids scouring the ground for coloured eggs that they can exchange for a treat. The hunt takes place at 10 a.m., with separate areas for children aged 4 and under alongside those with accessibility needs; 5 to 7; and 8 plus. Don't forget to bring your own basket!
Limit one candy per participant.
Easter Bunny
The Easter Bunny will make an appearance, hopping on over to the park at 10 a.m.
Event activities and attractions
There's plenty of egg-citing activities to check out this year, including old favourites and some new attractions, including:
Egg Pals Paint Station
The Children's Animal Farm
Easter Egg Decorating
Pysanky Easter Egg Painting Demonstrations
Circus Jonathan performances (9:30 to 10 a.m., and 11:30 a.m. to noon)
Children's Choo Choo Train Rides
Food and beverages
Looking for a quick bite? You can stop by the Carriage House to grab a hot dog, popcorn, or cold beverage. All funds support the Children's Animal Farm and park
Hot dog — $2
Cotton candy — $3
Popcorn — $0.50
Water — $1
Road closures
To facilitate the event Cathcart Boulevard will be closed to the west of Seaway Kiwanis Pavilion starting at 6 a.m. on April 8.