a) Visit http://sarnia.usetransit.com to access the new registration form
b) Before proceeding, ensure you have the following:
A valid email account
A valid Visa, MasterCard or American Express(AMEX), Debit Visa
A password that must contain at least one uppercase, one lower case, one digit and one special character and be a minimum of 8 characte.rs long
c) Click the "REGISTER" button to set up an account.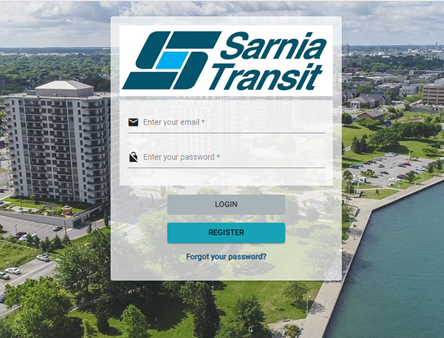 d) Fill out all the required information and select "Sign Up"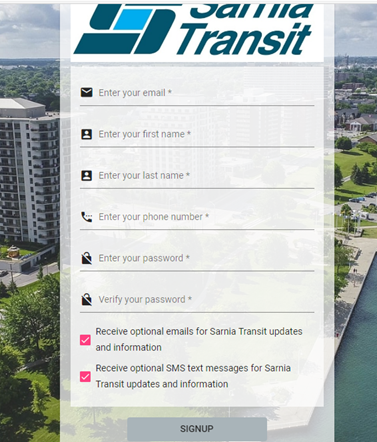 e) Read the Terms & Condition Page and click on the pop up that you agree to them.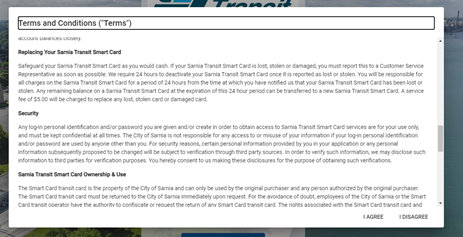 f ) You will receive an email verification to confirm your registration.

g ) Click the link in the email to finish registering your account.

You can now log in to your registered account