The Piano Program
The City of Sarnia Parks and Recreation Department in partnership with the Parrotheads on the St. Clair and the Lawrence House Centre for the Arts present, Encore.
In the summer of 2018, the Parrotheads on the St. Clair approached the Parks and Recreation Department with an intent to donate a piano for public, outdoor use. The idea stemmed from the numerous street pianos that have been set up in parks and public spaces in cities around the world, offering anyone an opportunity to sit and play a tune. Together, Parks and Rec. and the Parrotheads approached the Lawrence House Centre for the Arts, seeking partnership and a space to house the piano temporarily in the courtyard for one month in August.
This year's 2019 piano came from the Sarnia Armoury, and was painted by artists from the community and the Lawrence House. The piano was ready for official use on the August First Friday. The piano was painted in vibrant colours.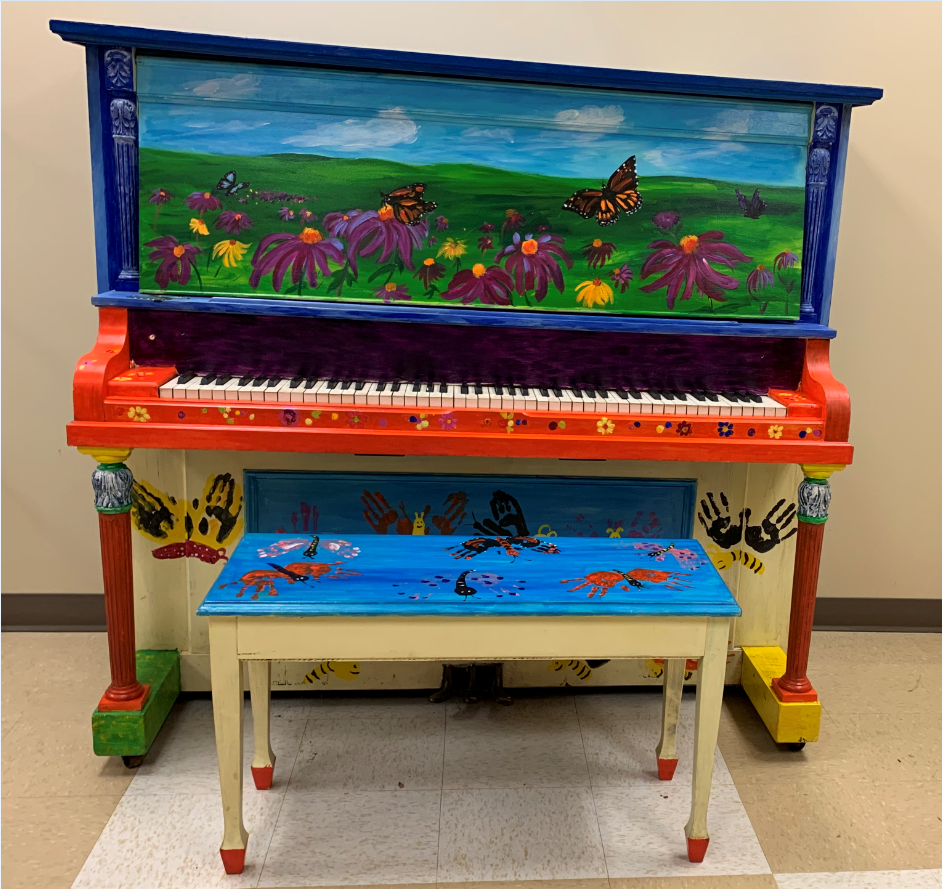 Weather permitting, the piano is available to play from August First Friday to September First Friday, Wednesday – Sunday during working hours and some evenings. The week after the September First Friday, the decorated piano is delivered to a new home in the community. The 2019 piano was donated to Centre communautaire francophone Sarnia-Lambton and now resides at their location beside Saint-François-Xavier Secondary School.
Interested in housing next year's colourful piano? Please complete the downloadable PDF below. Applications will be accepted year-round, and a winner will be drawn at random after the September First Friday. For further information, please connect with Parks and Recreation at 519-332-0330 #3210 or email.