How do I apply for a business licence?
Online: Download and complete the relevant Business Licence Application Form found in the chart below.
In person: Drop off or email completed form to business@sarnia.ca.
By mail: Mail the completed form, along with all required documentation and payment to
City of Sarnia
Attn: Business Licensing
255 Christina St N
Sarnia, ON N7T 7N7
For more details on business licensing call us at 519-332-0330 Ext 3350 or email business@sarnia.ca.
Business License & Fees
Proof of compliance with the Fire Code, as determined by the Sarnia Fire Chief, is required for all new Business Licence Applications as per By-law#128 of 2017. To ensure your establishment is ready for your inspection, please review the following checklist. Click here to download a PDF of the checklist.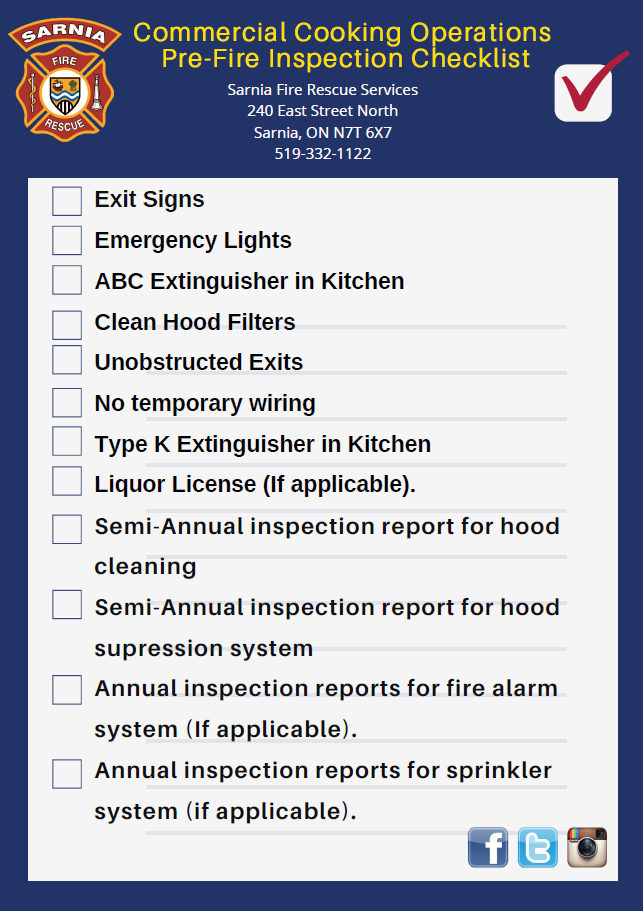 2023 Business Licence Directory
To find out more about why we licence each category please view our Business Licence By-Law. If you notice a […]