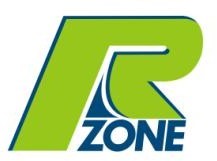 The City of Sarnia is committed to ensuring the safety of service users and staff in its recreational programs, facilities or properties, and fostering an environment
where there is Respect for others, and Responsibility for all actions. The purpose of the R-Zone Policy is to provide the standards and expectations for recreational-user behavior when engaged in sport and leisure activities within City facilities. The City will exercise no tolerance to any form of violence, vandalism or inappropriate behavior in its programs, facilities or properties.

The City's programs, facilities and properties are places that promote learning and leisure for residents. All users and staff have the right to be safe and to feel safe while attending a program, facility or property. With this right comes the
responsibility to be accountable for actions or behaviors that put at risk the safety
of others.

Please see below for the City of Sarnia's R-Zone Policy and Incident Reporting Form. Contact 519-332-0330 Ext. 3131 or parksandrecreation@sarnia.ca with any questions or concerns.

Refer to the Contact Us page to submit an inquiry, or email parksandrecreation@sarnia.ca.