***The compost site will be remain open until December 18th***
Purchases of compost, mulch and woodchips may be available at the compost site gate by debit or credit card. Hours of operation will remain 9:00 a.m. – 5:00 p.m. Monday to Friday.
The compost site will not be open Saturdays, until further notice.
Please note residents can expect possible delays at the site due to limited access at the gate. Compost can be dropped off at no charge for leaves, grass, and garden waste. There is a fee for brush drop off. Brush includes trees and branches that are less than 4 inches in diameter (greater than 4 inches is NOT accepted), hedges, shrubs, rose bushes, and vines. Root balls are NOT accepted.
Loading will be provided by the City. The Loader Operator is available Monday to Friday, 9:00 am to 1:00 pm. Loading of purchased product must be completed by 1:00 pm – please plan accordingly.
The compost site is located at 379 St. Andrew Street.
The Compost Site is closed holidays.
Payment is made by debit and credit only. (Cash is not accepted)
See 2020 Compost Prices: See Price List Here
Compost must be in paper bags, or open containers marked on two sides with an 'X', no heavier than 48 pounds. If brush is set out at the curb for collection, then branches cannot exceed 4 inches in diameter and be no longer than 4 feet in length. Brush must be tied with recyclable materials, such as jute or twine (tape NOT accepted), or placed in open containers marked on two sides with an 'X'. The maximum number of bundles is 10.
For scheduled yard waste and brush collection, refer to the 2021 Collection Schedule or download the Recycle Coach app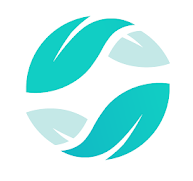 Grass/leaves/weeds must be in paper bags, or open containers.
Brush must be bundled or in an open container. Brush placed in paper bags will NOT be collected.

If you have any questions, please contact Customer Service at 519-332-0330 Ext.3131 or customerservice@sarnia.ca