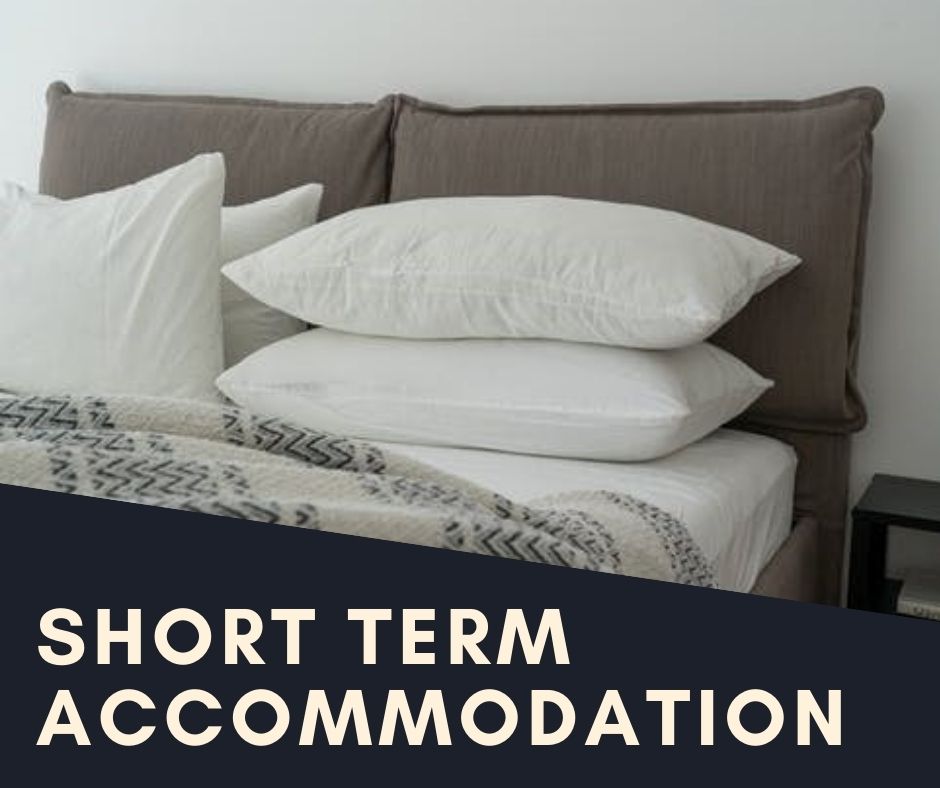 Following By-Law 15 of 2020, property owners and operators are reminded that they are required to apply for and receive a Short-Term Accommodation (STA) Business License and register for the Municipal Accommodation Tax (MAT) collection in order to be a legally complaint operator in the City of Sarnia.
Important Information
Things You Should Know About Short-Term Accommodations
Residentially Zoned Property:
Please note, all operators that are utilizing a residentially zoned property to offer short-term accommodations to the traveling public, are required to be compliant with the Bed & Breakfast standards in the zoning by-law. A review of these standards will be completed as part of the Business License application process, as will be a mandatory Fire inspection to ensure all accommodations are safe.
To obtain a license and register for MAT, please follow these simple steps:
Step 1: Download the application form and accompanying guide for a Short-Term Accommodation Business License
Bed and Breakfast regulations of the Zoning By-law:
Sarnia Fire Rescue Services Checklist to assist in preparing applicants inspection:
Step 2: Fill in the form, provide payment for the license application, and submit the required information for review.

The fee for application is $273.65. Please Note: All payments submitted are non-refundable, regardless of status of application.
Step 3: The application form will be reviewed and staff will contact you with any questions, points of clarity and to arrange a fire inspection.

NOTE: Should the property and/or operation not meet the requirements of the Bed & Breakfast Zoning Standards, applicants will be required to make revisions and/or seek relief through a Planning Act application.
Step 4:Once compliance has been achieved with the requirements and the fire inspection has been passed, Customer Service will issue the Short-Term Accommodation Business Licence.
Step 5: Register for the Municipal Accommodation Tax (MAT), by completing the form at https://www.sarnia.ca/municipal-accommodation-tax-mat/.
Displaying Your License:
Operators are required to:
display the license in a place visible from, or as near as possible to, the main entrance of the short-term accommodation.
notify the City of Sarnia, in writing, within seven days of any change to any approved information within the license application or approved plans.
ensure the home complies, at all times, with the Ontario Building Code and Ontario Fire Code, including maximum occupancy.
show the amount of the MAT as a separate item or charge on the bill for each stay.
collect and remit the MAT to the City of Sarnia.
renew the license annually as long as the short-term accommodation is in operation.
Zoning By-law Standards Appeal:
As a note to the community, the zoning by-law standards for Short-Term Accommodations were appealed to the Local Planning Appeal Tribunal (LPAT) and as such, these standards are not in effect. The existing Bed and Breakfast standards remain in effect for residentially zoned property.
Where to submit completed application:
By E-mail: business@sarnia.ca
Drop Box: located at the Christina St N entrance.
By Mail:
Sarnia City Hall, Licensing department
255 Christina St N. PO Box 3018
Sarnia ON N7T 7N2
In Person:
Drop off to Customer Service, attention Licensing Department, First floor of City Hall, 255 Christina St N Monday to Friday, 8:30 am to 4:30 pm, except for statutory holidays
Contact Information for Questions:
Phone: 519-332-0330 Ext 3350 | Email: business@sarnia.ca